The list of regular events is changing all the time, so while we try to keep the information below up to date it's always good to check. Please note that some events are term time-only. View the calendar of regular events to see when the next events are taking place.
Life Drawing
The usual monthly Life Drawing session on the first Saturday of the month are being held online using Zoom while the Covid 19 virus situation makes it impossible to gather together.
Yoga at the Arts Centre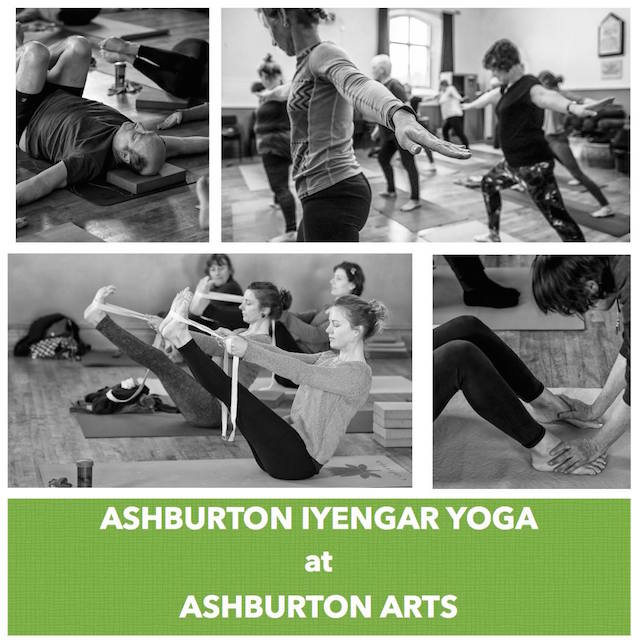 Yoga is back at the Arts Centre and on Zoom, Mondays and Wednesdays, taught and organised by Chris Willis of South Devon Iyengar Yoga. Classes are organised on a week to week basis (as it is hard to predict how long they will be able to continue). Chris will continue to teach on Zoom should classes be unable to be held at the Arts Centre .
To keep on top of all of the events happening at Ashburton Arts, join our mailing list:
GDPR info: signing up here adds your email address to our mailing list, stored securely on the Tinyletter servers. We will send you emails from time to time (current average about 5 per month). We won't intentionally give or sell your email to anyone else. Every mail has an unsubscribe link at the bottom.
You can also join our Facebook group
Regular Events Calendar
Click on an event to see more information about what's on, including contact details for the organiser. Use the Monthly/Weekly/Daily option at the top right to change how you view the calendar.
To view the regular events as a list, please click here.
Platform Cinema
Ashburton Arts Centre is also home to Platform Cinema, hosting public film screenings approximately once a month. To get involved in organising these contact Harry Staniland, harry.staniland@gmail.com or talk to Jenny Donaldson in Gnash Comics.