Sara Trickey: violin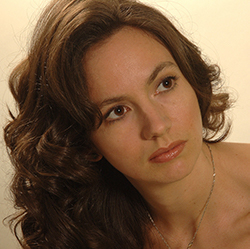 London-based Sara Trickey enjoys an exciting and diverse career as a solo violinist and chamber musician. Noted for her "fiery and passionate" performances (The Strad) and her "beautifully refined tone" (Musical Opinion), she performs at many of the major UK festivals and venues, including the Presteigne, Alwyn, Oxford May Music, York, and Wye Valley Chamber Music festivals.
She plays regularly with pianist Dan Tong with whom she has recorded the Schubert Sonatinas to critical acclaim ("Irresistible!" – Barry Millington).
A CD of Fauré and David Matthews has recently been released by Deux-Elles. She also made a world premiere recording of Mathias' violin sonatas with Iwan Llewelyn Jones. Sara has performed most of the repertoire for violin and orchestra, with orchestras that include the City of London Sinfonia and the Orchestra of St John's ("The Beethoven violin concerto was quite simply perfection").
She is a founder member of the Odysseus Piano Trio and the Joachim String Trio, the latter playing on gut strings. Sara led the Bronte String Quartet for six years, winning the Royal Overseas League competition and second prize in the Cremona International Quartet competition.
Solenne Païdassi: violin
Concertmaster (leader) of the Belgian National Orchestra, French violinist Solenne Païdassi is First Prize winner of the 2010 Long-Thibaud Competition, Hannover Competition, the Sion-Valais Competition, and the Gyeongnam Competition in Korea.
She plays a Gian Battista Guadagnini violin of 1784, awarded by the Zilber-Vatelot Foundation in Paris.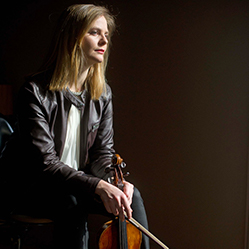 She has performed in Tonhalle Zürich, Carnegie Hall New York, Concertgebouw Amsterdam, as well as participated in numerous festivals such as the International Festival of Colmar, the Festival of Radio-France in Montpellier, "La Folle Journée", the Festival International de Sion Valais, and the Menton International Music Festival.
As a soloist she has performed with the Orchestre de Radio-France, the Sinfonia Varsovia Orchestra, the Orchestre National de Lille, the Shangaï Grand Theatre Orchestra, the Verdi Orchestra… under the direction of such conductors as Lawrence Foster, Shlomo Mintz, Vladimir Spivakov, Darell Ang.
After graduating from Geneva Conservatoire de Musique, the Royal Academy of London, and the Curtis Institute of Music in Philadelphia, she obtained a Künstlerische Ausbildung Diploma from the Hannover Hochschule für Musik.
David Yang: viola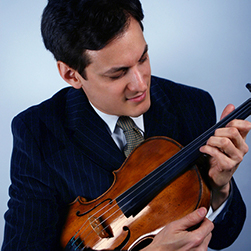 Recipient of an artist fellowship from the Independence Foundation awarded to a small number of exceptional artists, violist David Yang has been called "a conduit for music" and his playing described as "lithe and expressive" in the Strad Magazine.
David has been heard in collaboration with members of the Borromeo, Brentano, Miro, Pro Arte, Vermeer, and Tokyo String Quartets and Apple Hill Chamber Players, Trio Solisti, and Eroica Piano Trios.
As an active advocate of new music he has commissioned dozens of works. Artistic Director of the Newburyport Chamber Music Festival (Boston) and Director of Chamber Music at the University of Pennsylvania (Philadelphia), he is also a member of string trio Ensemble Epomeo based in the the United Kingdom, their premiere recording was designated "Critic's Choice" in Grammophone Magazine.
Their second CD included the music of Schnittke, Penderecki, and Kurtag ("…remarkable intensity and elegant assurance throughout… bristles with detail – there are finely balanced chords moving from glowing diatonicism to harsh dissonance, and carefully shaped melodies with beautifully expressive vibrato – yet they never lose sight of the work's broader architecture, nor of its poignant, increasingly bleak mood" – The Strad Magazine).
Reinoud Ford: cello
Reinoud started playing the cello at the age of 8 and went on to study at the Yehudi Menuhin School and the Guildhall School of Music and Drama.
Since graduating, Reinoud has gone on to enjoy a very diverse musical career.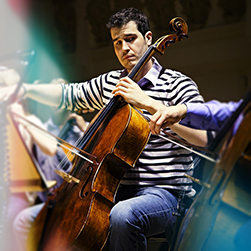 He is an in-demand chamber musician (playing in venues such as the Wigmore Hall, Queen Elizabeth Hall and Cadogan Hall), soloist and a regular with chamber orchestras such as the Academy of Saint Martin in the Fields, Aurora Orchestra and the English Chamber Orchestra.
Outside the classical music scene, Reinoud collaborates with singer-songwriter Keaton Henson. Their album Romantic Works received several million downloads. Reinoud is the Music Director of the Balletboyz (seen recently at the Glastonbury Festival) and enjoys many recording studio engagements.
Judith Hall: Flute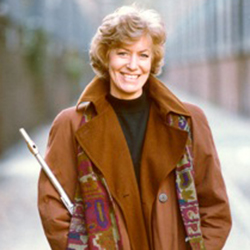 Judith began her career as Principal Flute with the Orchestra of the Royal Opera House, Covent Garden, and has since developed an international solo career.
Her CDs have received the highest ratings in Penguin Guides, and one was for a time fifth in the list of Best-selling Classical CDs in Britain, as well as being chosen by the BBC for "Building a Library".
As well as broadcasting a large amount of the flute repertoire for the BBC, she has been featured artist on "Kaleidoscope", "Tuning Up" and "Woman's Hour".
In 2008 she was featured artist in the Blafrostfestivalen in Norway, and has since performed with guitarist Craig Ogden in the Newbury Spring Festival, Ryedale, Budleigh Salterton and Salisbury International Festivals, among many others, as well as appearing as soloist throughout the South West.
Tom Vignieri: composer
"Life for me began on a farm in rural Wisconsin in America's Upper Midwest. After years of piano lessons as a child I shocked my teacher by announcing that I wanted to study music in college.
"She felt she hadn't prepared me for such a venture and despite my interest in writing music I hadn't taken any formal composition lessons either.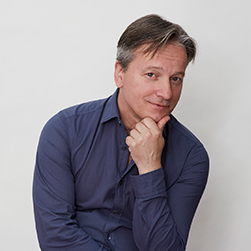 "I soon found myself knee-deep in the classical repertoire as well as music theory, history, choral singing, recitals, and the like. That led to graduate school on the East Coast and then nearly 30 years of working in artistic management for orchestras, festivals and radio/television.
"Curiously I now find myself back on a farm, this time here in rural England, but with more time to pursue my first love of composition."
A composer and classical music producer, Tom has served as director of the Boston University Tanglewood Institute, a summer program for young artists held in conjunction with the Boston Symphony Orchestra's Tanglewood Music Center, and as artistic administrator of the Handel and Haydn Society, a professional chorus and period instrument orchestra, working with conductors Christopher Hogwood and Grant Llewellyn.
He then spent 12 years as music director of From the Top, a nationally distributed NPR and PBS program showcasing America's best young classical musicians, earning an Emmy Award as a producer of From the Top at Carnegie Hall.
As a composer he's written choral, orchestral and chamber works for ensembles throughout the U.S. and has had performances in Europe and Japan. Tom currently resides in Devon, England with his family.
Andy Williamson: Saxophone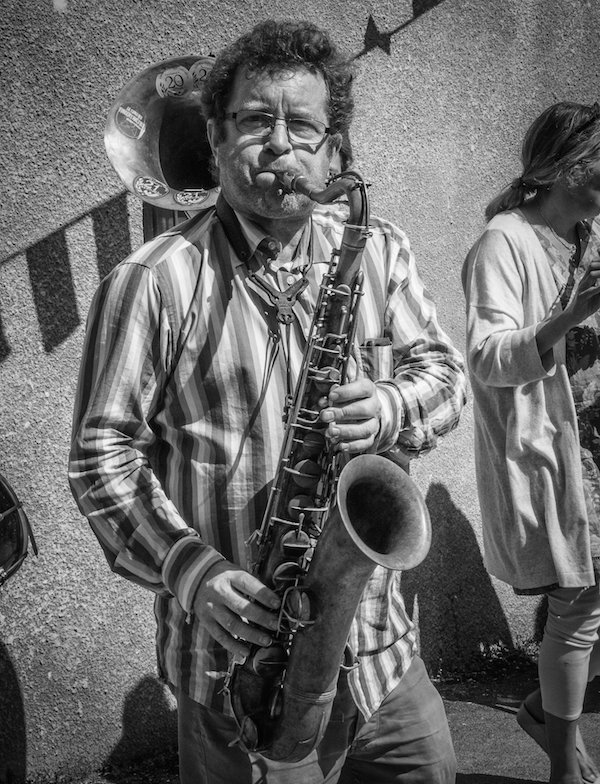 I discovered my 1930 Conn tenor sax in a Lewisham music shop in 1991. Since then I've played it with the Honkin' Hep Cats at the 100 Club, to the second-largest audience at the Royal Festival Hall Foyer (we were the largest until the Ukulele Orchestra of Great Britain came along, Grrrr…!), for a decade at the Edinburgh Fringe and at countless pubs, festivals, parties and weddings around the UK.
I've also played sax on stage and TV with Tom Robinson, as one of Martha Reeves's Vandellas, at Buckingham Palace with the Big Buzzard Boogie Band, and while abseiling down Guy's Hospital tower. These days you'll find me often sitting in with visiting bands at Ashburton Arts Centre, or playing Klezmer and swing with the Gustav Bensel Hot Club, or with the Bruce/Ilett Big Band.
Andy lives in Ashburton and is the Arts Director of Ashburton Arts Centre.