The best way to stay in touch is to join our mailing list
GDPR info: signing up here adds your email address to our mailing list, stored securely on the Tinyletter servers. We will send you emails from time to time (current average about 5 per month). We won't intentionally give or sell your email to anyone else. Every mail has an unsubscribe link at the bottom.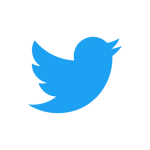 You can also contact us by email
For the Box Office, contact us at boxoffice@ashburtonarts.org.uk
To book the Arts Centre, contact us at booking@ashburtonarts.org.uk
For information about how to find us and where you can get tickets, please visit our Access, Tickets & Finding us page.