October 2018: The Guardian included us in a feature about the best small UK music venues. Full article here – an edited screenshot of our bit below: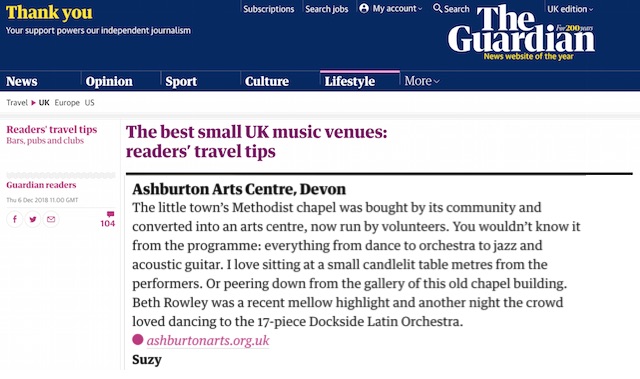 July 2018: We were in Devon Life! A double page spread on p64, July 2018 issue.
Not everything 'quoted' here is 100% accurate – it's been heavily edited and paraphrased –  but the spirit is there. Big thanks to Chrissy and the photographer for coming to visit and chat.