We are gradually introducing events again, some live streams using Zoom and YouTube, and some outdoors. It's looking likely that in the coming weeks we'll be able to put on events for a reduced physical audience, present in the Arts Centre, simultaneously being live-streamed to an audience anywhere in the world.
Join our Facebook Group (where any member can post) and our Mailing List.
Andy Williamson
Arts Director, Ashburton Arts Centre
Oct 2020
Kali Yuga Jive (a story and a concert)
Saturday 3 October 2020 at 7:30 PM

More info and tickets
Story-wizzard Iwan Kushka is joined by everybody's favourite swing jazz band 'Skedaddle' for his rambunctious rendition of an epic Indian tale in which two boys meet one girl and loose their hearts (and heads) in the process. An experience of rhapsodic scale, humour, and Eastern wisdom, interlaced with an up-beat jazzy musical score. 
Nigel Price Organ Quartet
Sunday 4 October 2020 at 7:30 PM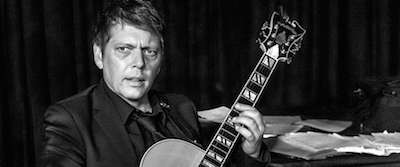 More info and tickets
With extraordinary panache, tenacity, dedication and sheer force of personality, Nigel Price (who is an AMAZING guitarist) and his band who are all equally extraordinary musicians are going on tour. Who knows what the next three months brings – but we have everything crossed that here in South Devon we are still able to host them in front of a live audience on Sunday 4 October. Do whatever it takes to be there – this is going to be good!
Claude Bourbon
Monday 12 October 2020 at 7:30 PM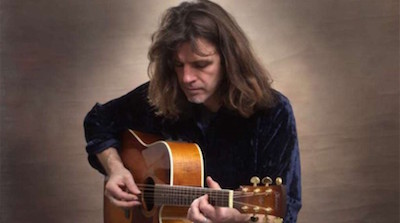 More info and tickets
A superb guitarist and singer, originally from France and Switzerland, who's played and studied all over the world.
"A breathtaking acoustic fusion of blues, jazz, folk, classical and Spanish guitar from a stunning guitar virtuoso…" Altadena News, Los Angeles, USA
Nov 2020
Yusef Cat Stevens – performed by Keith James
Sunday 15 November 2020 at 7:30 PM

More info and tickets
Keith James is back, after his performances of the songs of Leonard Cohen, and later Nick Drake with his show dedicated to the music and life of Yusuf Cat Stevens.
To be kept up to date with everything going on at Ashburton Arts, join our mailing list. There's info about getting tickets, accessibility, how to find us and parking here.
Event Calendar
Click on an event to see more information about each event, including prices and details of how to get tickets. Use the Monthly/Weekly/Daily option at the top right to change how you view the calendar.
What we've been up to so far…