The first place that events usually get listed is at wegottickets.com/ashburtonarts. Sometimes they get listed there before they appear below. You can also book tickets there (+10% booking fee) or email boxoffice@ashburtonarts.org.uk to reserve and pay on the door (cash or card). See Access, Tickets & Finding Us for more about why there are three ticket prices, plus other useful info about coming to events at Ashburton Arts Centre. To be kept up to date with everything going on at Ashburton Arts Centre, join our mailing list.
Nov 2023
Richard Carlile: The Life and Times of an Ashburton Radical, by Julian Davey, Exeter University
Thursday 30 November 2023 at 7:30 PM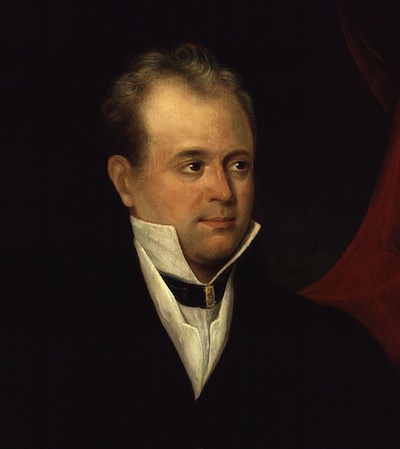 More info and tickets
Richard Carlile was born in Ashburton on 8 or 9 December 1790, in a house recently identified in the centre of town. The great historian E.P. Thompson called Carlile, perhaps unfairly, 'The showman of Free thought'. He was certainly a 'free thinker', taking his ideas beyond the radical to the ultra radical. A man of courage and conviction, a man who could not abide injustice and privilege. His life was one long campaign for revolutionary changes, supported by a colourful, motley crew of fellow ultra radicals.
Dec 2023
N-E-W Dis-Assembly Artists' social, film, live music, DJ set, creative networks
Friday 1 December 2023 at 7:30 PM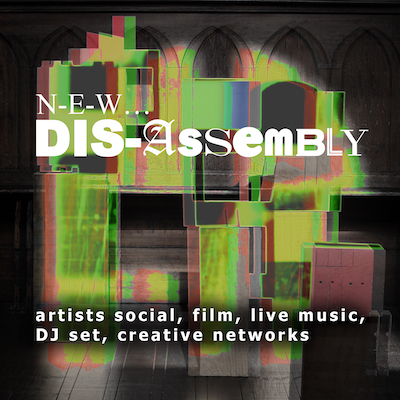 More info and tickets
N-E-W is a group of contemporary visual artists based in and around Ashburton. They're hosting this second night of art, live music, chat, networking and socialisng here at the Arts Centre for anyone with a creative bent, across all of the arts. Last year it was very busy – advance booking recommended. All welcome.
Ploughing The Salt Sea, written and performed by Bev Lee Harling
Saturday 2 December 2023 at 7:30 PM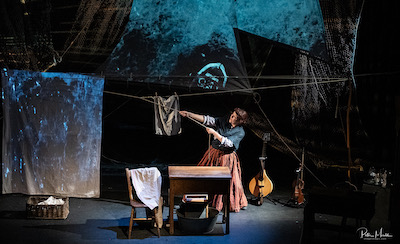 More info and tickets
Ploughing The Salt Sea is a solo autobiographical music theatre show, drawing on Bev Lee Harling's recently discovered rich heritage of centuries old, fishing family roots in Hastings. "Harling is a multi-talented singer songwriter and gifted musician and in her debut as an actor.. She instantly has us in the palm of her hand"  Theatre Nation
Jazz Jam Session (first Monday of each month)
Monday 4 December 2023 at 7:30 PM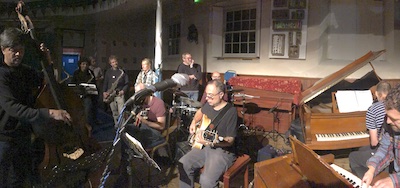 More info and tickets
The first Monday of each month starting at 7.30pm. This month's house band will be:
Jesse Molins on guitar, and your host for the evening
Tom Ball on Piano/Hammond organ
Coach York on drums.
Kimwei: Anthems for Change
Thursday 7 December 2023 at 7:30 PM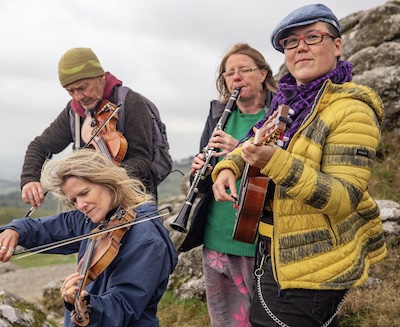 More info and tickets
Kimwei writes: "Where is the soundtrack for the climate revolution? I believe it is down to us all to make it. I've teamed up with folk musicians Chris Dance, Lisa Rowe & Anita Clarinet to make the songs of tomorrow's history: music that births change – a lush landscape of vocal harmonies, guitar, strings & woodwind to surround and transform you."
Macbeth by William Shakespeare, performed by the South Devon Players
Friday 8 December 2023 at 7:00 PM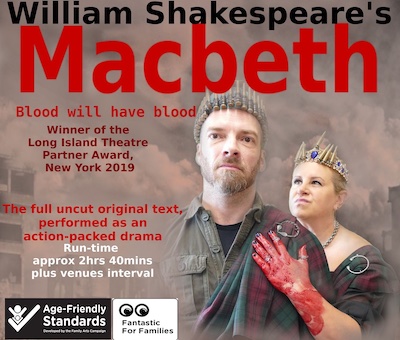 More info and tickets
Shakespeare's classic drama of ambition, power and fate, first thought to be performed in 1606, is now brought to life in a dramatic new adaptation performing the original text, set in a post-World War 3, near-future wasteland.
Ian Shaw and Andy Williamson
Saturday 9 December 2023 at 7:30 PM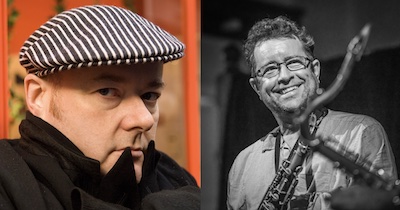 More info and tickets
One of the most distinctive, original and creative jazz singers that the UK has produced, Ian Shaw is also a talented pianist, songwriter, actor, presenter and record producer. Twice voted "Best Jazz Vocalist" at the prestigious BBC Jazz Awards. He's invited saxophonist Andy Williamson to join him for this show.
Ashburton Community Folk Orchestra: Fundraiser for the Bank Youth Project
Sunday 17 December 2023 at 2:30 PM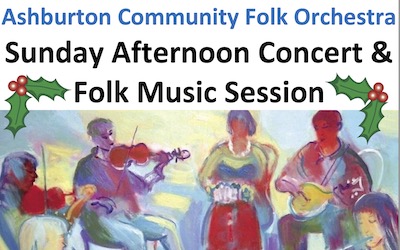 More info and tickets
Beautiful intriguing airs, old English hornpipes and toe tapping dances. This will be followed by an open folk session where all who want will be invited to lead a tune, sing a party piece, join in and have some general music fun! + Raffle! Proceeds to The Bank Youth Project.
Barbie (12A)
Friday 29 December 2023 at 7:30 PM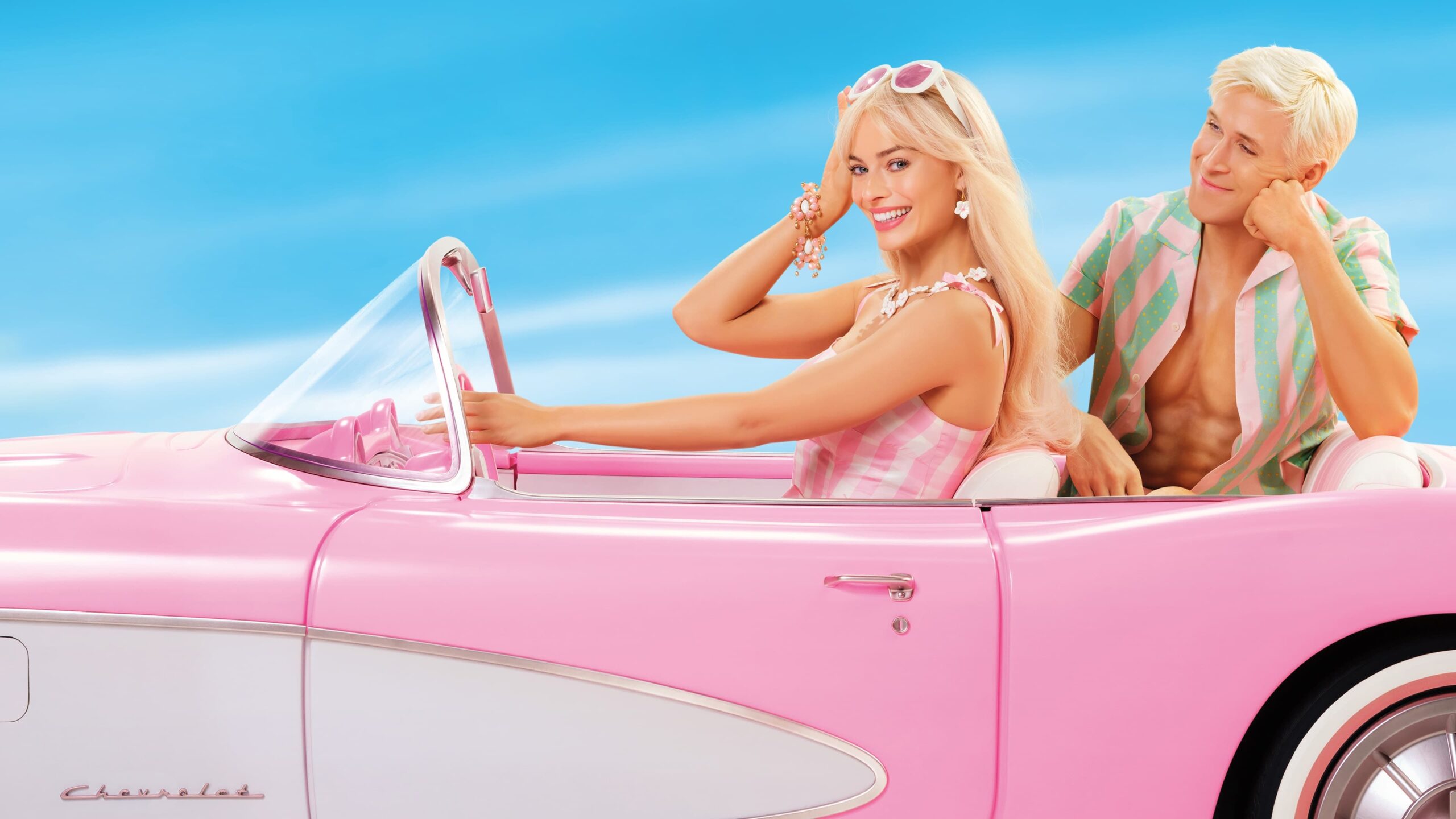 More info and tickets
Barbie is living her best life in her perfect Barbie world, partying of an evening with Barbies who are political leaders, supreme court judges and Nobel laureates,  a castrato chorus of beach-bunny Ken clones and Ken's gloomy beta-male mate Allan  when suddenly she is assailed with the terrible thought of dying…..
New Year's Eve Party with Global Collective, Bethan Lloyd, Prehuman and DJs
Sunday 31 December 2023 - Monday 1 January 2024 at 8:00 PM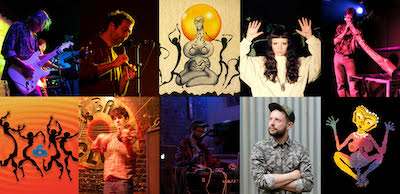 More info and tickets
The band Global has been a festival favourite since 1992 with its powerful dance music, live instruments and wildly energetic vocals. Their shamanic-trance-techno has been at Glastonbury Festival, WOMAD and Cirque Du Soleil. See in the New Year and bring your dancing feral feet!
Event Calendar
Click on an event to see more information about each event, including prices and details of how to get tickets. Use the Monthly/Weekly/Daily option at the top right to change how you view the calendar.
What we've been up to so far…