The Arts Centre is now closed for public events until further notice. We hope, over the next days and weeks, to help to find creative ways to inject arts and entertainment into the community in ways which don't compromise efforts to minimise the spread of the Covid-19 virus. Please do join the mailing list and also our group on Facebook where anyone can contribute to the discussion.
Also WM Guitars has just launched this amazing fundraising sealed-bid auction of musical instruments and equipment (see below) – there's some fabulous stuff here. There's a new bidding deadline of 30 June.
WM Guitars, Ashburton's guitar and music shop, is very kindly hosting a sealed bid auction on behalf of Ashburton Arts. 100% of every penny taken will go to the Arts Centre. Loads of great musical gear available – take a look here, then make a bid. No reserve prices – you could get a bargain!
This is your opportunity to bid for some amazing musical instruments, from guitars to harps, keyboards to drums, and lots more. View the lots on the Auction for the Arts page.
Welcome to Ashburton Arts, entertaining Ashburton and the wider area since 2018! The best way to know what's happening is to join our mailing list. The latest newsletter is always available in the newsletter archive.
Here's a taste of just a few things that happened here in 2019:

The next event at Ashburton Arts will be Magic: Who Cares? on Sunday 9 August 2020 at 8:00 PM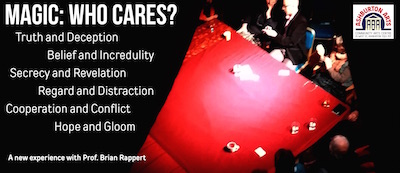 This area of South Devon is blessed with a huge pool of creative talent, across the whole spectrum of the Arts. We're very grateful to tv documentary maker (among other things) Chris Watson for filming and producing this snapshot over several months in 2019 of just a few of the things going on at Ashburton Arts Centre. How many different ones can you spot?
Tickets for most events are also available from Rafikis Cafe (next door to the Arts Centre). Find out more about tickets (and how to find us) right here.


The Arts Centre is open every Saturday morning from 10am – 12ish, often with something happening (workshop, performance, acoustic music, life drawing).
There's always tea, coffee, biscuits and someone to have a chat with.
We are working on adding more pictures to this site – for now, you can see some fabulous ones on Mark Burley's site.