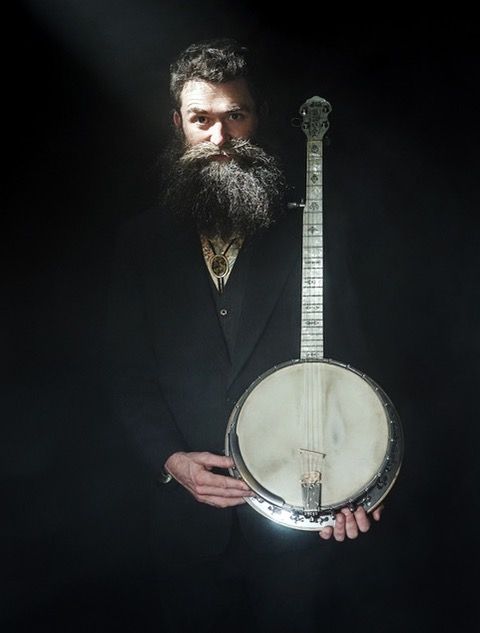 Date/Time
Tuesday 7 June 2022
7:30 pm - 10:00 pm
Categories Folk
Book here now: £14 full price • £10 or £7 if you prefer*
Virtuoso banjo player and fiddler Aaron Jonah Lewis has been elbow-deep in traditional American music since their first lessons at the age of five with Kentucky native Robert Oppelt. Their concerts take audiences on a journey through the back roads of American old time and folk music, with detours through ragtime and early jazz.
Aaron is passionate about sharing early finger-style banjo music. They brings light to the fact that classic banjo was the most popular form of music a hundred years ago, though today it's almost entirely forgotten.
"Aaron could sit in with any of the greats, Ossman, Van Eps, Bickford, Spaulding, Bowen, etc., and be at home." -Joel Hooks, American Banjo Fraternity
Here is an interview Aaron did for Detroit's NPR Station, they talk about the music, its origin and why they play it.
"Mozart of the Banjo is just spectacular! Aaron's playing and overall musicality is just top notch. Bravo, what else can I say? Tone is fantastic, timing is spot on, just full of life. Piano playing is truly awesome. What a commitment – astounding." Jens Kruger
* See Access, Tickets & Finding Us for more about why there are three ticket prices, plus other useful info about coming to events at Ashburton Arts Centre.