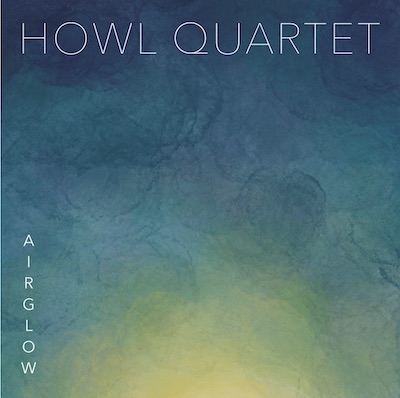 Date/Time
Monday 17 July 2023
7:30 pm - 10:00 pm
Categories Chamber Music Festival 2023
Book here now: £15 full price • £10 or £7 if you prefer – please pay what you can*
During this Chamber Music Festival, this concert is an interesting counterpoint to the rest of the concerts where a string quartet is the main feature. This is an unusual jazz quartet as it doesn't include a chordal instrument, typically a piano or guitar. The two saxophones play together, variously in unison, harmony or contrapuntally – where they weave around each other, in both composed and improvised lines. There's an elegant beauty to their music, which will fit the acoustic of the old chapel perfectly.
"Howl Quartet is a wild, expressive outlet bearing all from the calm and reflective to the outright untamed. Formed of old friends and collaborators, this co-led quartet emerged in 2017 through a collective passion for improvisation and composition and have already built an impressive following. Taking inspiration from artists such as Endangered Blood, Claudia Quintet and Brian Blade, there is an innate freedom and creative intensity to their music. Following sold out shows at EFG London Jazz Festival, The Vortex and Kansas Smitty's, Howl Quartet's debut album Life As We See It was released in early 2021 and achieved over 99,000 streams on Spotify alone."
Howl's second album, Airglow was recorded at Giant Wafer Studios in April 2022, engineered by Sonny Johns, mixed and mastered by Alex Killpartrick. It will be released during July 2023.
Howl Quartet is:
Dan Smith (Alto sax)
Harry Brunt (Tenor Sax)
Pete Komor (Bass)
Matt Parkinson (Drums)
Album trailer: https://youtu.be/OZp8YZchHA4
* See Access, Tickets & Finding Us for more about why there are three ticket prices, plus other useful info about coming to events at Ashburton Arts Centre.