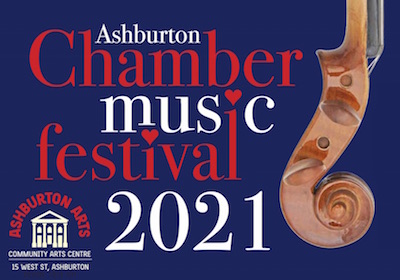 Date/Time
Saturday 24 July 2021
7:30 pm - 10:00 pm
Categories Classical
 £15 or £11 or £7  you choose.
Sat 24 and Sun 25 July: Tickets for Saturday's concert at St Andrew's Church ARE AVAILABLE on the door. West St, TQ13 7DT, just up from the Arts Centre – despite the WeGotTickets page saying 'not currently available'.
Tickets are still available online for Sunday's concert at the Arts Centre, and looks like they'll also be on the door, unless there's a last-minute rush.
Festival Pass: See everything: £60 or £50
Any Four concerts/Hausmusik: £50 or £40
email boxoffice@ashburtonarts.org.uk to reserve one of these
EUGENE YSAŸE: (1858 – 1931): Sonata No. 4 in E Minor for solo violin
AMY BEACH: (1867 – 1944):Theme and Variations for flute and strings, Opus 80
TOM VIGNIERI: (b. 1961): American Suite for Sax and String Quartet (FESTIVAL COMMISSION)
FELIX MENDELSSOHN: (1809 – 1847): String Quartet in Eb Major, Opus 12
Another great mix of pieces, featuring the second instalment of our commission. In 2019, Tom took the gospel song I Want Jesus to Walk With Me and turned it into something delicate, funky and beautiful – sax improvisation blending with the strings. This year, God Only Knows from Pet Sounds by the Beach Boys receives the Vignieri treatment. We'll hear both together here for the very first time.
Pandemic policies. This information will be updated as things change.
Update: April 2022
Face masks: In the Main Hall, on the ground floor, these are recommended at all times, but are optional. Anyone who sits upstairs in the balcony MUST wear a face mask – with NO exceptions (not even those who are exempt). This is to allow people who are clinically vulnerable to have a place to sit where seats are naturally separated, so: (a) to provide a place for people who want to be as distanced as possible from others, and with anyone nearby wearing a mask; (b) as virus particles when airborne are generally heavier than air, this helps to mitigate the risk of transmission from people sitting in the balcony to audience members below.
The windows and doors of the venue will be open, allowing fresh air to be constantly moving through. Although we have heating, this might mean that the ambient temperature is a little cooler than some might like, and audience members should dress accordingly.
Please, if you can, take a Lateral Flow test before coming to the Arts Centre, and if this is positive, don't come. These tests aim to pick up anyone who is infectious at the moment of testing, so please take the test as late as possible on the same day before coming to the Arts Centre. If you test positive, a refund or transfer of your ticket to another event can be arranged, if you let us know before the start of the event, by emailing boxoffice@ashburtonarts.org.uk.