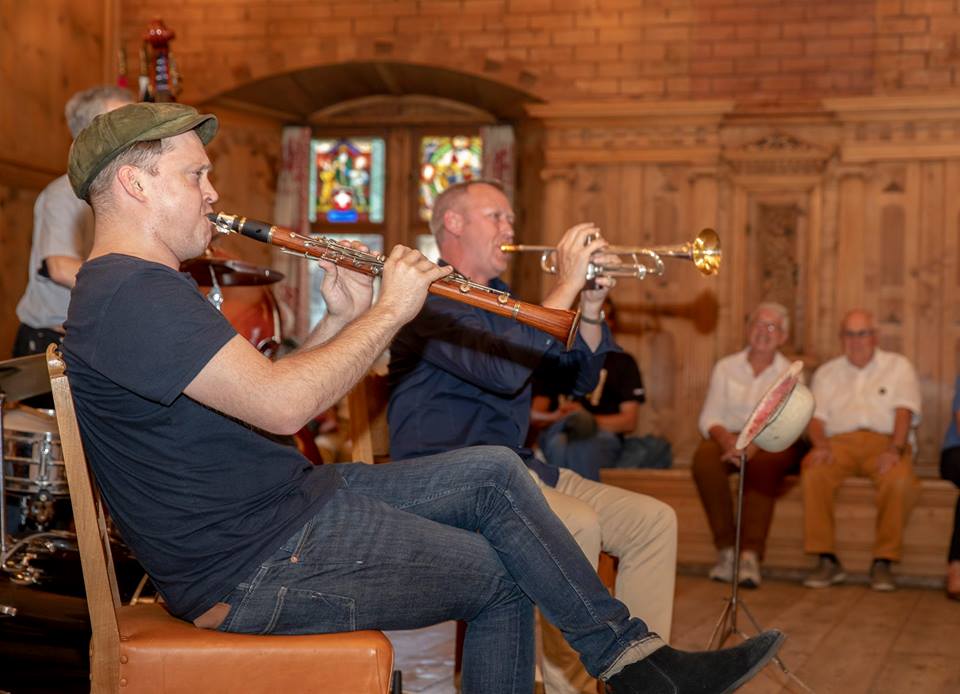 Date/Time
Thursday 23 May 2019
7:30 pm - 10:15 pm
Categories Jazz
£13/£10/£6
Does New Orleans jazz belong in church? Come along and hear traditional jazz in a gospel concert setting! Exactly 65 years ago, the celebrated New Orleans clarinettist George Lewis recorded his album "Jazz at Vespers" in Oxford, Ohio. His band was the leading New Orleans revivalist band at the time, comprising veterans who had all been in on the birth of jazz. Playing in an Episcopal church, they focused on the spirituals and hymns that had been part of the music from the start.
This band, led by BBC Radio 3's Alyn Shipton, is made up of musicians who have all spent time in New Orleans learning from the founding fathers of the music, and in this concert – part of a short tour of arts centres in converted church buildings – they re-explore the repertoire that Lewis made famous, from lesser known pieces such as "Sometimes My Burden Is Hard To Bear" to old favourites like "Down By The Riverside" and "Lord, Lord, Lord, You Surely Been Good To Me".
And just like the Lewis band of the '50s, Alyn's jazz friends play entirely acoustically without amplification. The music runs the full emotional range from soft, contemplative pieces to joyous outpourings of the infectious rhythms of the Crescent City.
Adrian Cox, Clarinet
Finlay Milne, trumpet
Simon Picton, guitar and banjo
Alyn Shipton, bass
Emile Martyn, drums