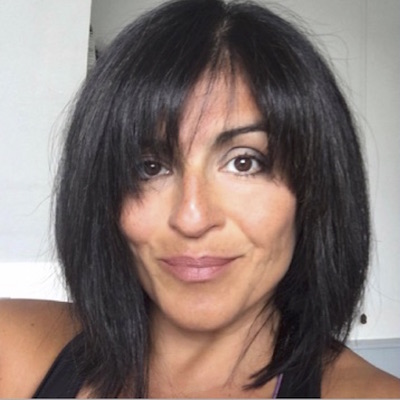 Date/Time
Tuesday 18 May 2021
7:30 pm - 10:00 pm
Categories Music
£12/£9/£5 – Get your tickets here
Annika is fabulous jazz, soul and blues singer and entertainer, based in Exeter. Last summer she brought her 'Tribute to Anita O'Day' to our outdoor venue, and was amazing. This time she's being joined by some of the Arts Centre regulars:
Steve Dow (guitar), Jim Rintoul (bass), Martin Jenkins (piano and Hammond organ), Andy Williamson (sax) and Josh Rose (drums).
The Ashburton contingent here is Steve, Josh and Andy. Josh appeared for the first time last year with a band from South Dartmoor Sixth Form – he's a superb drummer, currently applying to the top music colleges in the land. We'll miss him when he goes. Steve's a superb guitarist, whether soloing or comping – never dull! Andy is also the Arts Director at the Arts Centre, and will join in on stage (when invited!) at the drop of a hat. Before moving to Devon in 2009 he was based in London and has played with Tom Robinson, Suggs and Marth Reeves, when not with the Big Buzzard Boogie Band or (once upon a time) the Honkin' Hep Cats.
The Hammond Organ that Martin (from Tavistock) will be playing is resident in the Arts Centre – it's an original from the 1960s, complete with rotating Leslie speaker – it's a monster that sounds amazing when under the hands of a master (like Martin!). Jim is one of the regions finest bassist, whether on electric or double. He'll be setting the groove with Josh – if only we were allowed to dance! Sadly it's hand-jive only for now until the covid rules change.
Admission £12 or £9 or £5 – you choose!
Doors and bar open at 7pm. Music starts around 7.30pm. Covid rules apply (and these are always subject to change): windows open for ventilation; social distancing between bubbles; bar service at seat; masks on inside the building; online booking, etc.
Pandemic policies. This information will be updated as things change.
Sat 15 May: From Step 3 of the UK government's 'roadmap', which comes into force on Monday 17 May 2021, we are able to open to a public audience. For all events from 17 May, until further changes are announced:
The windows and doors of the venue will be open, allowing fresh air to be constantly moving through. This may mean that the ambient temperature is similar to outdoors, and audience members should dress accordingly.
All audiences will be seated in socially-distanced bubbles. Please stay seated as much as possible while inside the building.
Hand sanitiser will be available as well as soap and water in the toilets; please use these frequently.
Bar service at the Arts Centre is carried out by volunteers. If they are available at any event, they will take orders at your seat, and bring drinks to you.
All members of the audience must wear a facemask while indoors, except if medically exempt, or when eating or drinking. Our experience is that this is one of the things most important for making some (perhaps more vulnerable) members of the audience feel safe to attend concerts. Whatever your opinion of the efficacy of facemasks in preventing the spread of the virus, please help to reassure others, and showing that you're thinking of them, by complying with this.
There are posters inside the building showing the QR code that's connected to the NHS Track and Trace app – please use this. We will also keep a record of all ticket buyers for the required period, and pass this on to the NHS or Devon Public Health if requested.