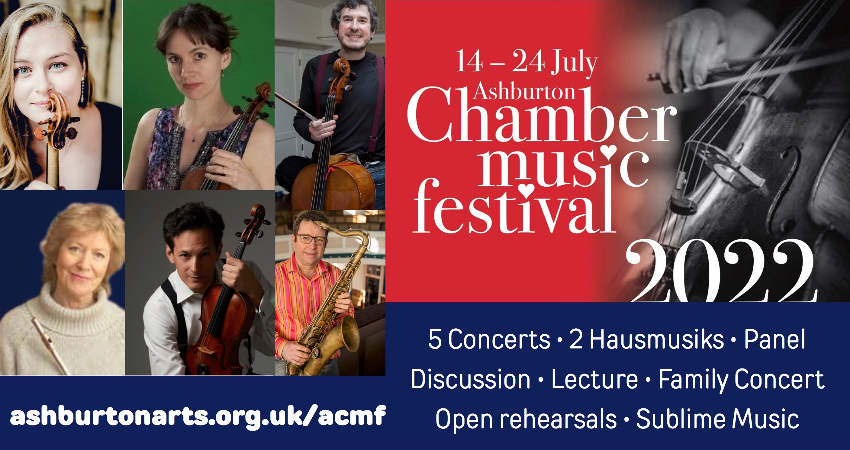 Date/Time
Thursday 14 July 2022 - Sunday 24 July 2022
7:30 pm
Categories Chamber Music Festival 2022
This is Ashburton Arts Centre's third (international) Chamber Music Festival, where we welcome four renowned string players to our corner of South Devon, to live with us and play an exciting and varied programme of chamber music over 10 days in July. They're joined by two local wind players.
FIVE concerts, a Family Concert, two Hausmusiks (the musicians sight-read music chosen by the audience), free open rehearsals, panel discussion (meet the musicians) and a lecture in a variety of venues are all on offer as part of this dynamic festival.
*** Please go to the Festival Main Page here: ashburtonarts.org.uk/acmf
Or directly to wegottickets.com/ashburtonarts to buy tickets.