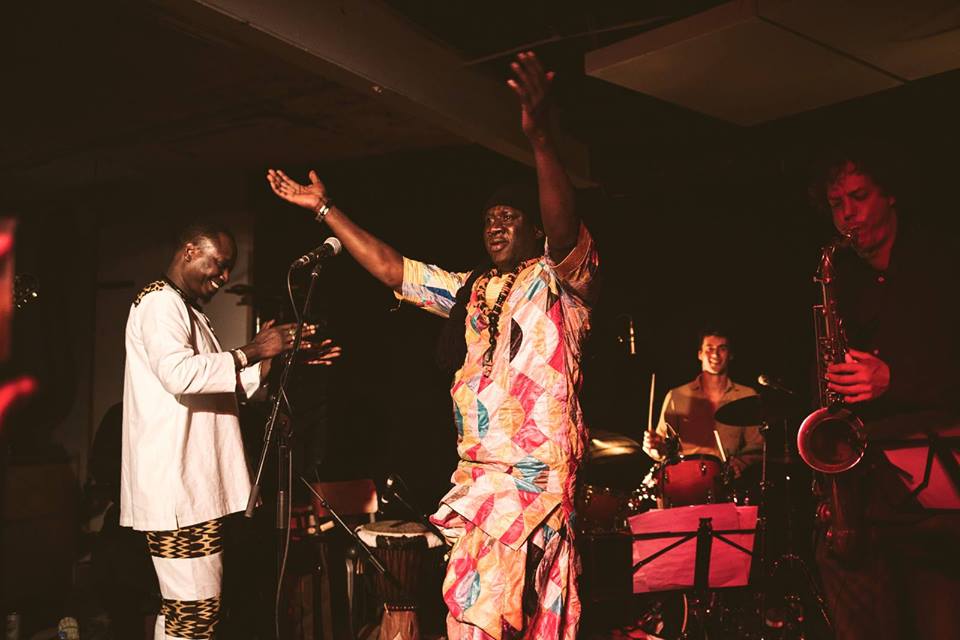 Date/Time
Saturday 27 April 2019
7:30 pm - 10:30 pm
Categories Tinners Moon 2019
£13/£10/£6 – Buy tickets online or from Rafikis Cafe and the Ashburton Information Centre
We're delighted to welcome this London-based band with a Senegalese soul. Biram Seck's soaring voice evokes messages of love and peace, underpinned by heavenly poly-rhythm groove explorations. Intense and spiritual Sabar Senegalese percussion and Afro-Latin drums conversations, weaving intricate guitar patterns and horn lines with catchy bass riffs. Like a spinning kaleidoscope of sounds, each tune travels on a varied musical journey, from afrobeat to soul, deep Afro-jazz to Latin. Awalé is on a mission to experience happiness together in these fractured times.
A truly magical and uplifting cross-cultural collaboration, bringing together Afro-latin, funk and soul elements with a Senegalese twist. The wonderful voice of Biram Seck and Thibaut Remy's compositions make for an unmissable combo. Must See!
Tim Garcia (Jazz FM/Musica Macondo)
Most Impressive, echoes a lot of greats like Orchestra Baobab and Youssou N'Dour but with very much it's own sound.

Jamie Renton (DJ, fROOTS)
Admission £13 or £10 or £6 – you choose!
Doors and bar open at 7pm, talk starts at 7.30pm
Available at wegottickets.com/ashburtonarts (+10%) or in person from Rafikis Cafe and the Ashburton Information Centre and on the door.