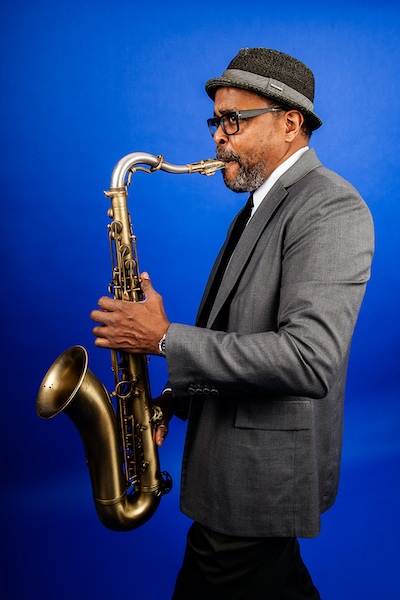 Date/Time
Wednesday 22 June 2022
7:30 pm - 10:00 pm
Categories Jazz
Book here now: £14 full price, £10 or £7 if you prefer*
Jean Toussaint – sax
Craig Milverton – piano
Al Swainger – bass
Coach York – drums
This is the next installment of the Blue Vanguard club's monthly residency at Ashburton Arts Centre, featuring some of the UK's finest jazz soloists with the South West's premier rhythm section.
This time the Blue Vanguard trio is joined by Jean Toussaint.
Since Toussaint left Art Blakey's Jazz Messengers in the mid eighties, he hasn't looked back. Nor has he spent a career trying to repeat the past. The experiences gained in that world-class hothouse have enabled him to push forward and embrace challenging, and often high profile, musical collaborations in many different jazz styles. Today he works out of London, England as a composer, tenor/soprano saxophonist, bandleader and highly regarded jazz educator.
Toussaint traveled the world with the Messengers. Europe east and west, Japan, Africa, Canada, USA, South America and beyond. In a short while, Jean went from total obscurity to traveling the world with one of the most popular bands in the history of the music. He's featured here, live in Germany with the band in 1984:
* See Access, Tickets & Finding Us for more about why there are three ticket prices, plus other useful info about coming to events at Ashburton Arts Centre.