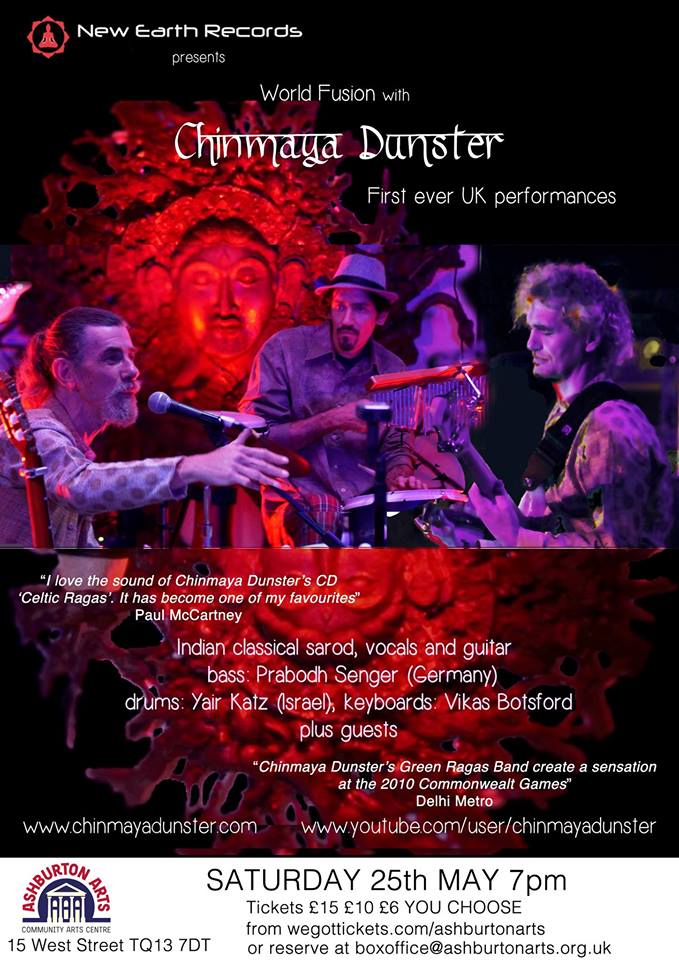 Date/Time
Saturday 25 May 2019
7:30 pm - 10:30 pm
Categories Music
Chinmaya was born in 1954 in England and started playing the classical guitar at 15. After taking sannyas in 1982 he took up playing the sarod.
The Osho Commune in Pune provided him the ground for musical experiments over the next quarter century until, today, he has thirteen CDs released on New Earth Records and a further four (three of them under the band names Bhakti and Akasha) on Malimba Records.
Chinmaya is also involved with environmental / social justice issues in India, which took him around the continent with the Green Ragas Band. He also creates awareness-raising films on these issues.
Chinmaya Dunster: Indian classical sarod, vocals and guitar
Prabodh Senger (Germany): bass
Yair Katz (Israel): drums
Vikas Botsford: keyboards
plus guests
"I love the sound of Chinmaya Dunster's CD 'Celtic Rags'. It has become one of my favourites." Paul McCartney
"Chinmaya Dunster's Green Ragas Band created a sensation at the 2010 Commonwealth Games" Delhi Metro