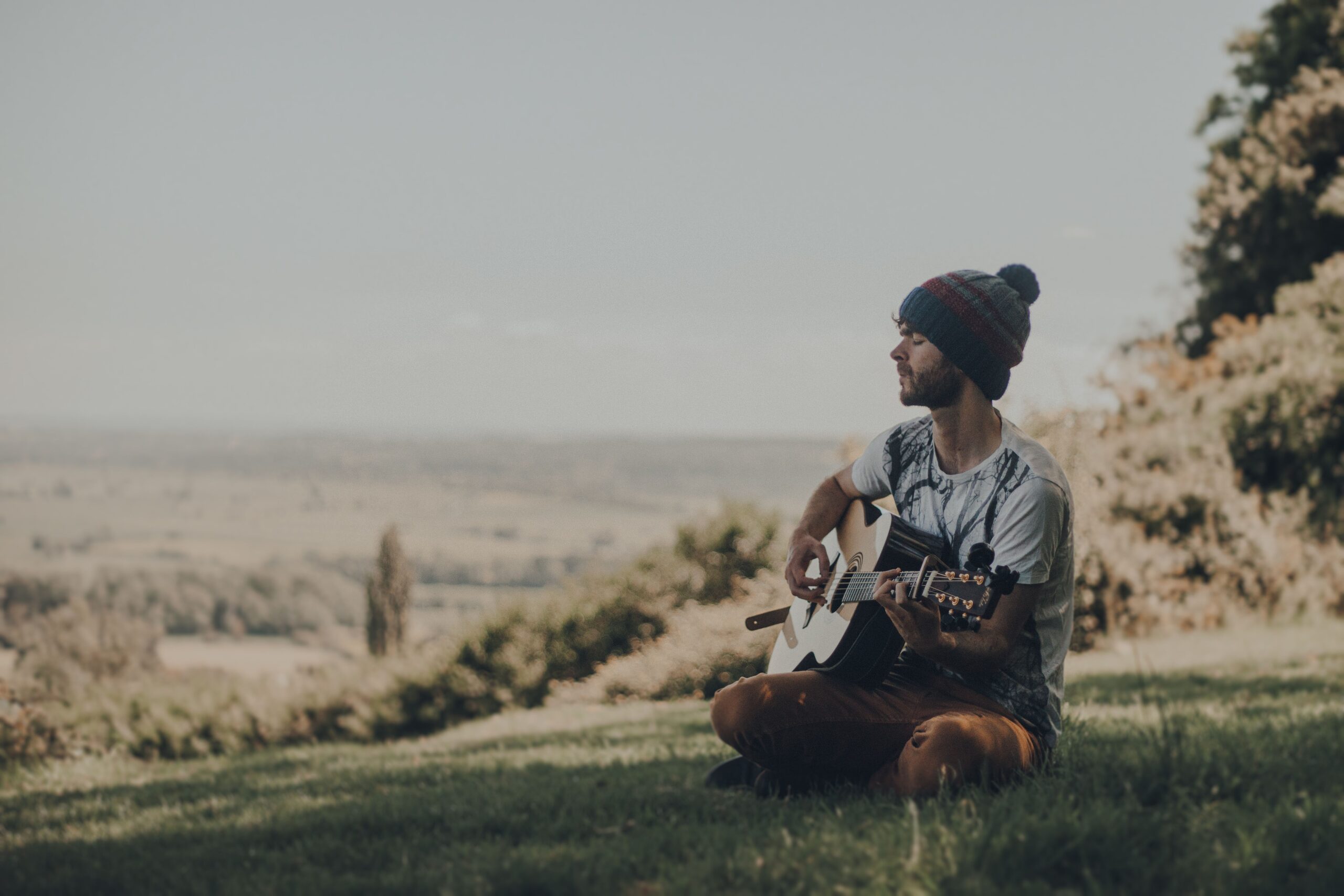 Date/Time
Saturday 14 May 2022
7:30 pm - 10:00 pm
Categories Folk
Book here now: £14 full price, £10 or £7 if you prefer*
Chris Cleverley is a singer/songwriter who "was born under a solstice moon, in an aura of honeysuckle mysticism. With a visceral lyrical style, inspired by the American greats Elliott Smith and Sufjan Stevens, his songwriting explores the place of folk music within the 21st Century emotional landscape." see chriscleverley.com.
and something more 'folky':
Chris Cleverley's  Youtube Channel is here.
FATEA Male Artist Of The Year 2019
"As surreal as Fforde. As loaded as Ballard" Time Past and Time Passing
"Cleverley's music is infused with the hazy, dreamlike essence of the 60s Folk Revival. Rich with lightning-fast melody and beautiful vocals, every song pulls you in to reveal lucid storytelling – confirming his compelling place within the world of alternative and indie-folk.
"Described as 'impressive' (Daily Telegraph), 'haunting' (The Sunday Times) and as 'one of the most vital voices of today's folk generation' (Folk Radio UK), Chris has gigged and recorded extensively across the UK, working with artists such Dan Whitehouse (Reveal Records), Eliza Marshall (Peter Gabriel), John Elliot (The Little Unsaid). He is about to start work on an ambitious fourth album after his most current, Live From The Glass Isle received rave reviews. On this tour, Chris will be playing his already acclaimed songs alongside previews of his much anticipated new material."
"perfect…the eight tracks just overflow with quality"  FATEA
"Bold, brave and utterly compelling"  Northern Sky ★★★★★
* See Access, Tickets & Finding Us for more about why there are three ticket prices, plus other useful info about coming to events at Ashburton Arts Centre.