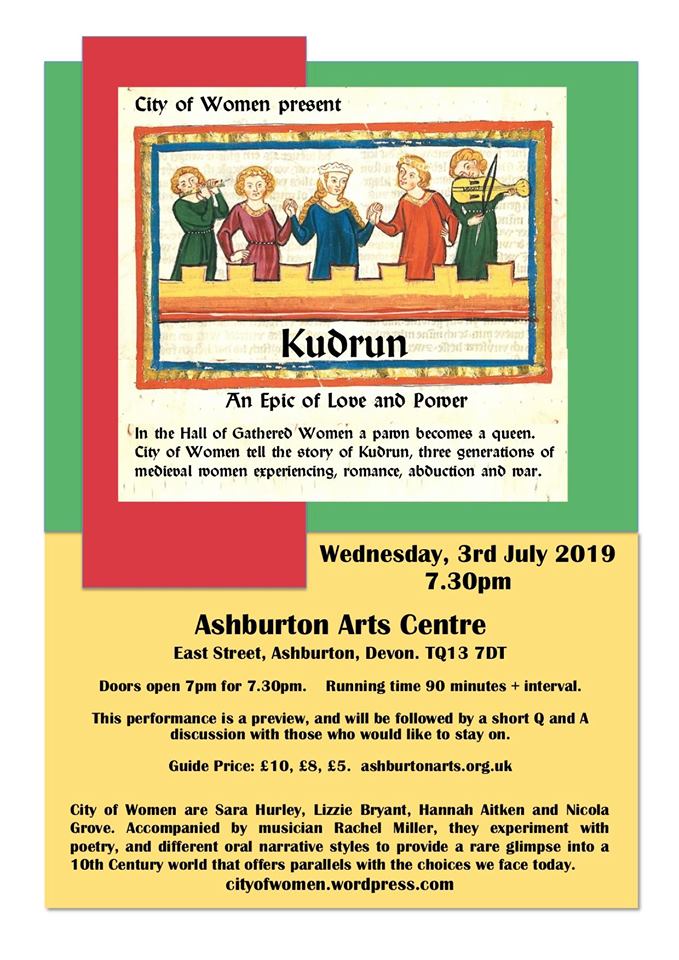 Date/Time
Wednesday 3 July 2019
7:30 pm - 9:30 pm
Categories Performances, shows, and events
In the hall of gathered women a pawn becomes a queen.
City of Women tell the story of Kudrun, three generations of medieval women experiencing romance, abduction and war.
City of Women are Sara Hurley, Lizzie Bryant, Hannah Aitken and Nicola Grove. Accompanied by musician, Rachel Miller, they experiment with poetry and different oral narrative styles to provide a rare glimpse into a 10th Century world that offers parallels with the choices we face today.
Doors open 7pm for a 7.30pm start.
90 minutes running time with interval. This performance is a preview, and will be followed by a Q & A for those who'd like to stay on.