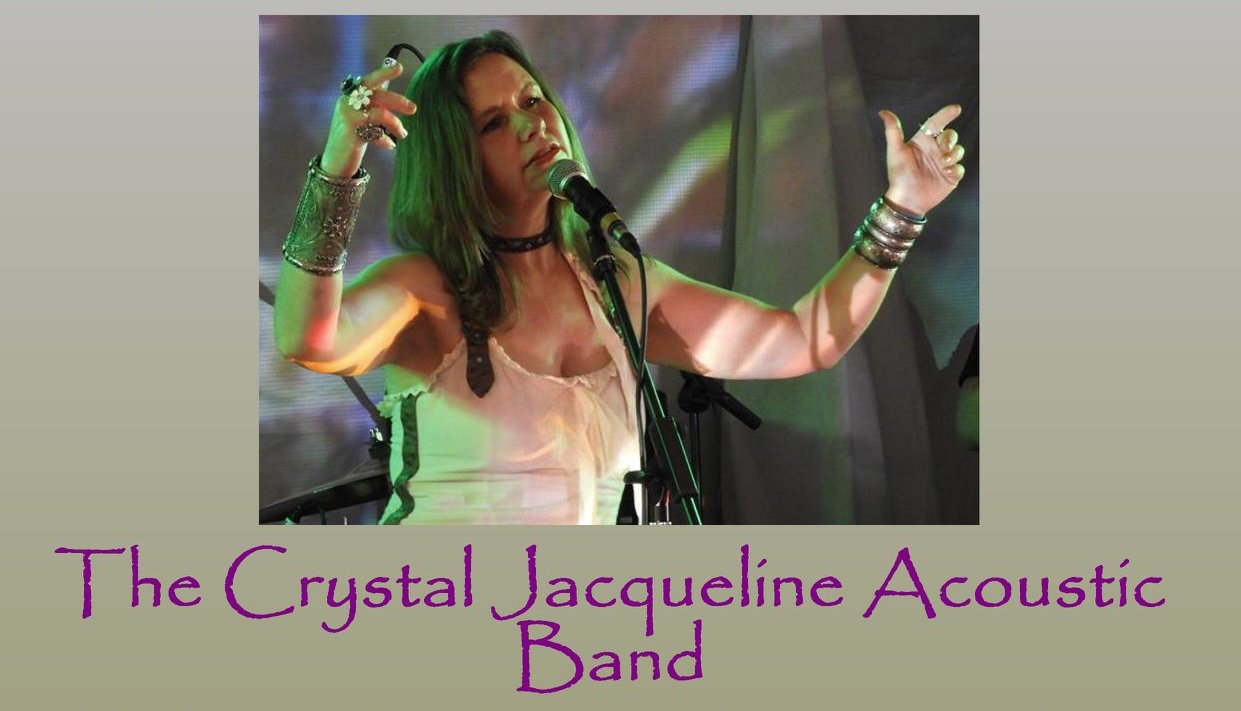 Date/Time
Friday 6 March 2020
7:30 pm - 10:00 pm
Categories Music
Playing songs from her four studio albums as well as re-imaginings of songs by Pink Floyd, Led Zeppelin and Emmylou Harris. Performed by a four-piece acoustic set up including double bass and oboe.
"Hitting that sweet spot between psychedelia, folk-rock and power pop" Shindig Magazine
"Crystal's voice cuts through with crystalline purity" Shindig Magazine
"The songs ooze class with arrangements that are bold and vivid" Record Collector Magazine
Tickets: £13 or £10 or £6 – you choose. See below for booking info.
This concert is being promoted by southdevonmusic.co.uk
Crystal Jacqueline was born in Wiltshire and from an early age developed a love and a talent for music. She would busk in Bath and played various events and shows around the region gaining praise and much valuable experience. She later moved further south and played in various bands full time in the UK and abroad.
In 2010 she recorded her first album, an album of all originals save "Circle In The Sand". The style is more mainstream than her current work, bringing to mind Stevie Nicks and Bonnie Rait, but there were some signs to the future path, "Lying In The Rain" and "Circle In The Sand" are both pointers to a more ethereal sound. She was a founder member of The Honey Pot when they recorded their first album "To The Edge Of The World" in 2012. One of the major highlights of the disc, and live concerts, is her performance of"Paper Garden" a drone like contemplation of horticulture in the sky. Her vocals are a major part of the band and her keyboard work live, especially on "White Rabbit", are an integral and much enjoyed feature.
Different prices are all for the same unreserved seats – or dancing areas – please pay what you can.
Tickets in advance from wegottickets.com/ashburtonarts (10% booking fee added) or in person from Rafikis (next door to the Arts Centre), Ashburton Information Centre and (usually) on the door.
To reserve a ticket, email boxoffice@ashburtonarts.org.uk
Doors and bar open 30 minutes before the advertised start time.
Accessibility: Venue has flat access from street. PA tickets available on request.
Wheelchair users, please get in touch with the box office in advance if possible.
Free parking after 6pm and all day Sunday in the Town Car Park behind the Town Hall, and in the Grey Matter compound on Chuley Road. More information and map.