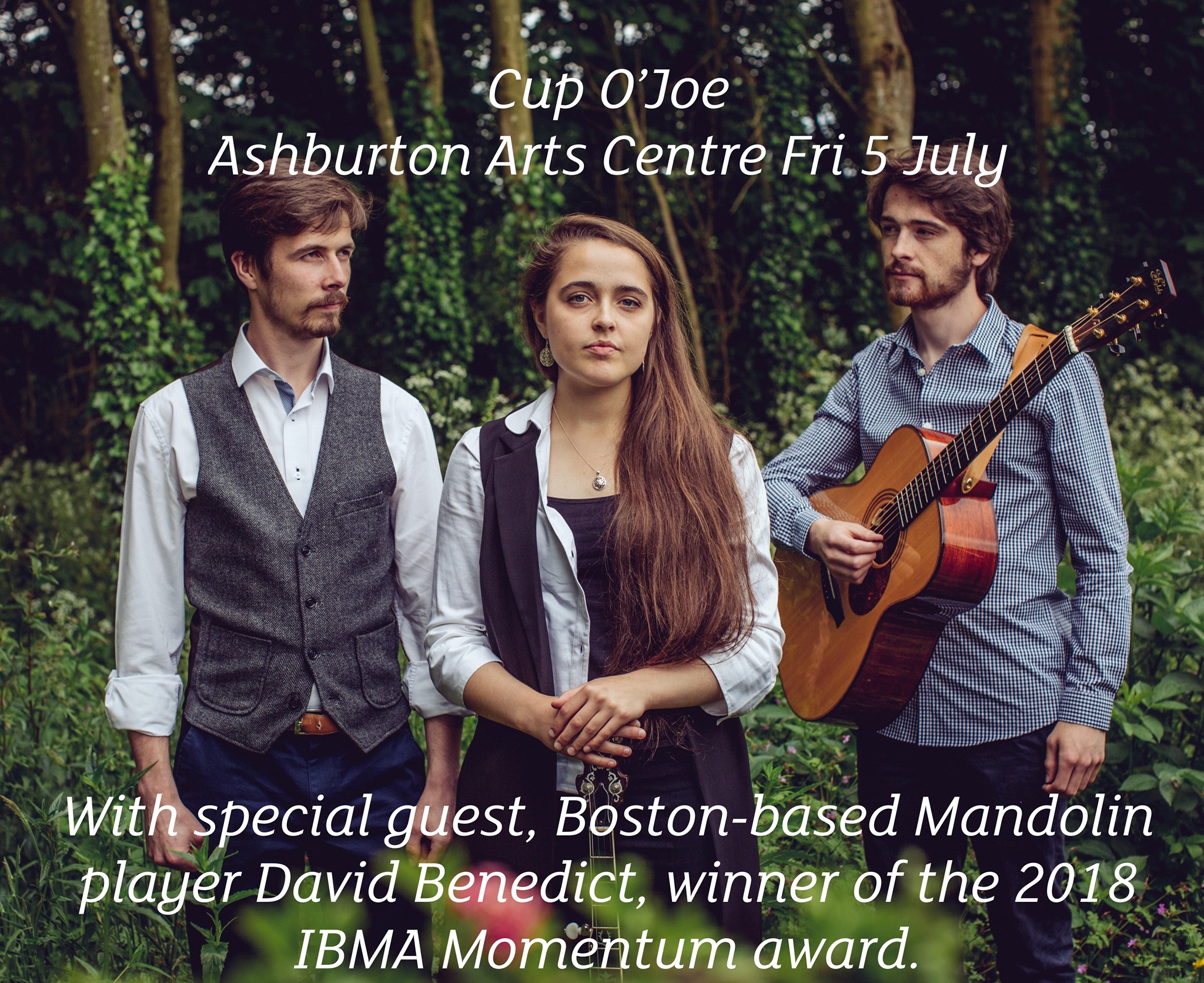 Date/Time
Friday 5 July 2019
7:30 pm - 10:30 pm
Categories Folk
Cup O'Joe is a close family trio, playing together from their early teens, whom have already made waves in the local and international acoustic music scene. The former Radio 2 Young Folk Award Finalists have toured extensively through Ireland, England and Central Europe over the years.
In 2017 they were selected to take part in the Bluegrass Ramble at the International Bluegrass Associations week-long conference and festival in Raleigh, North Carolina, being along some of the first International bands to do so.
Their mix of original and re-imagined traditional songs sets the ingredients for an energetic and enthusiastic performance, and this is giving them a growing presence on the surrounding folk scene. They have already made a name for themselves in the festival and acoustic music scene in Ireland, the UK and Mainland Europe.
The trio has been strongly influenced by a wide range of music but are rooted primarily in bluegrass and folk. They play their own original music which has progressive acoustic tones, blending bluegrass, folk and jazz. Strong sibling harmonies can be heard throughout their music.
Having appeared on many media platforms with their most recent, in providing insight of locally written Scots-Irish music on several BBC documentaries and musical exhibitions.
They are set to release their new album in the summer of 2019, which is filled with nine new original songs and one traditional, whilst embodying a fresh original sound. For several tracks they are joined on mandolin by David Benedict (Mile Twelve), and on fiddle by Niall Murphy (Breaking Trad, Cara Dillon, Nathan Carter) as well as many more special guests.
They will be joined on their 2019 June/July British Isle tour by the hugely talented Boston-based Mandolin player David Benedict who is a winner of the 2018 IBMA Momentum award.
Doors and bar open at 7pm – show starts at 7.30pm