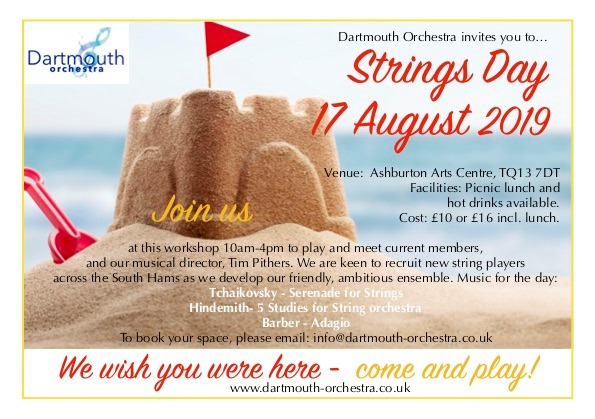 Date/Time
Saturday 17 August 2019
10:00 am - 4:00 pm
Categories Performances, shows, and events
Dartmouth Orchestra invites string players to come and meet current members and its musical director Tim Pithers. They're keen to recruit new members to join their friendly ensemble (which normally meets in Dartmouth).
Music for the day:
Tchaikovsky – Serenade for Strings
Hindemith – 5 Studies for Strong Orchestra
Barber – Adagio
To book a place, please email info@dartmouth-orchestra.co.uk
Suggested minimum standard roughly around Grade 5.
More about the orchestra at dartmouth-orchestra.co.uk