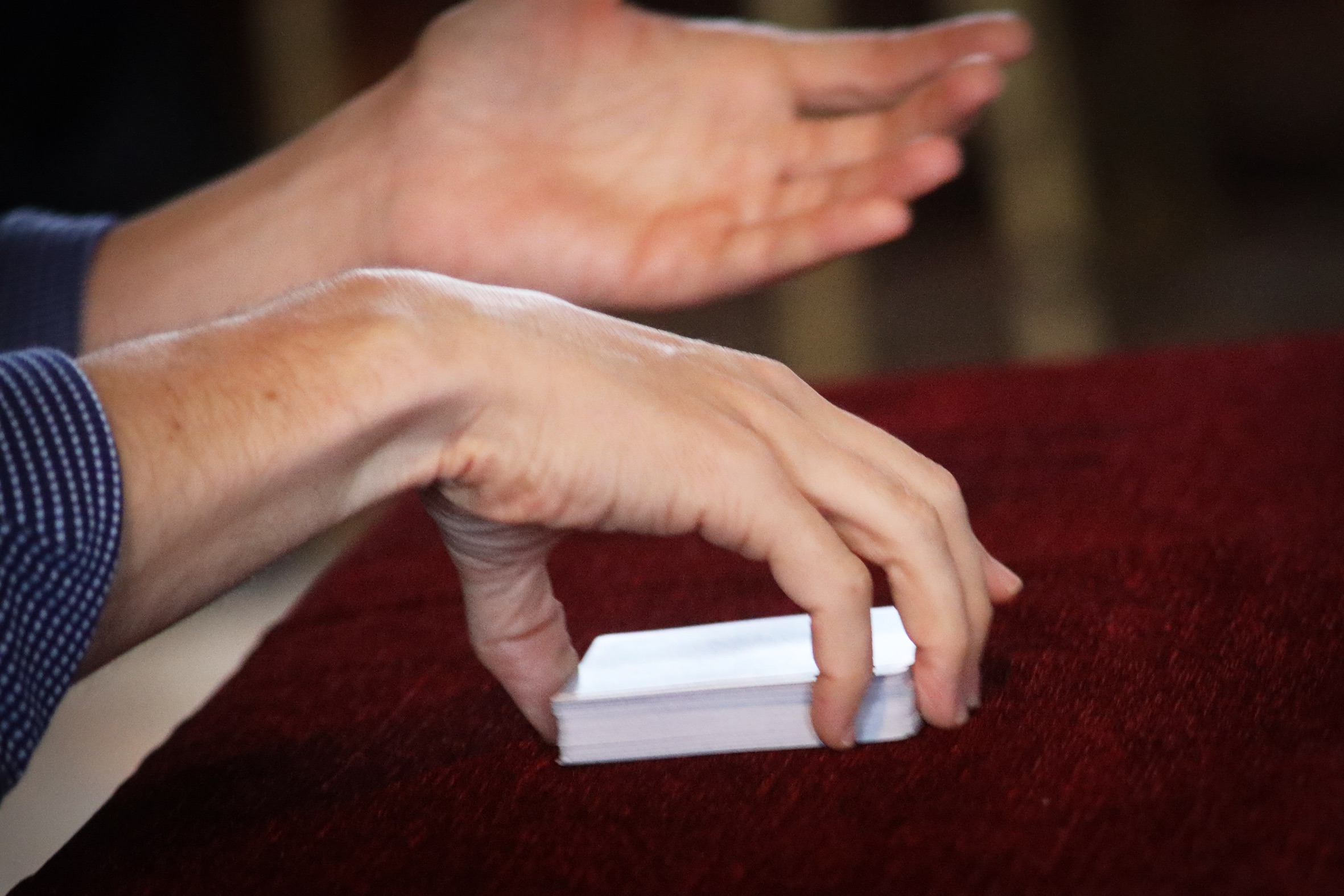 Date/Time
Sunday 28 February 2021
8:00 pm - 9:30 pm
Categories Performances, shows, and events
Book Now: £10 or £8 or £5 – email boxoffice@ashburtonarts.org.uk
Join our conjuror-in-residence,for a highly interactive, online event that uses magic to explore how we can live in challenging times by taking inspiration from the philosophy of the Buddha.
Brian isn't an ordinary magician, and this isn't your everyday magic performance. His day job is a Professor in Sociology at Exeter University. As part of that he has become interested in how entertainment magic can be used to promote dialogue. This all new format uses magic tricks to illustrate Buddhist ideas that can help meet today's challenges.
Even though it's online, tickets are still limited to 12 to maintain the intimate atmosphere.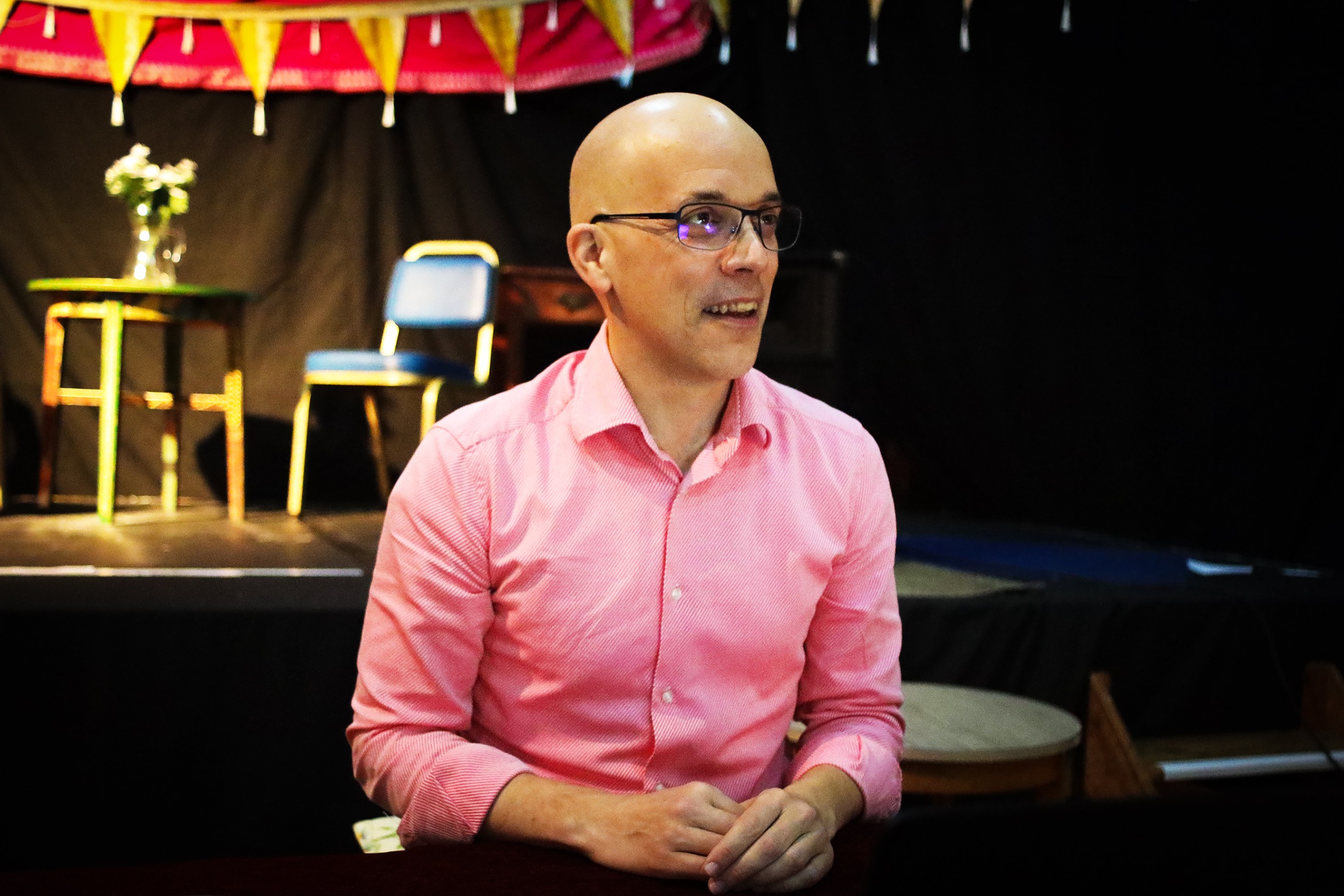 This is an online event, using Zoom. We've tried it out, and Zoom works really well for an intimate magic show like this. The minimum you need is a computer, or tablet that will run Zoom either as an app, or in a browser window. If it has a camera and microphone, then you'll be able to take part around the 'table' just as if you were in the same room. If you'd like to really take part, then you can create a real, or virtual background that matches the magical theme…
You'll need to have your own deck of playing cards (it doesn't matter if some are missing, you only need 7 to make some magic happen in your own hands!).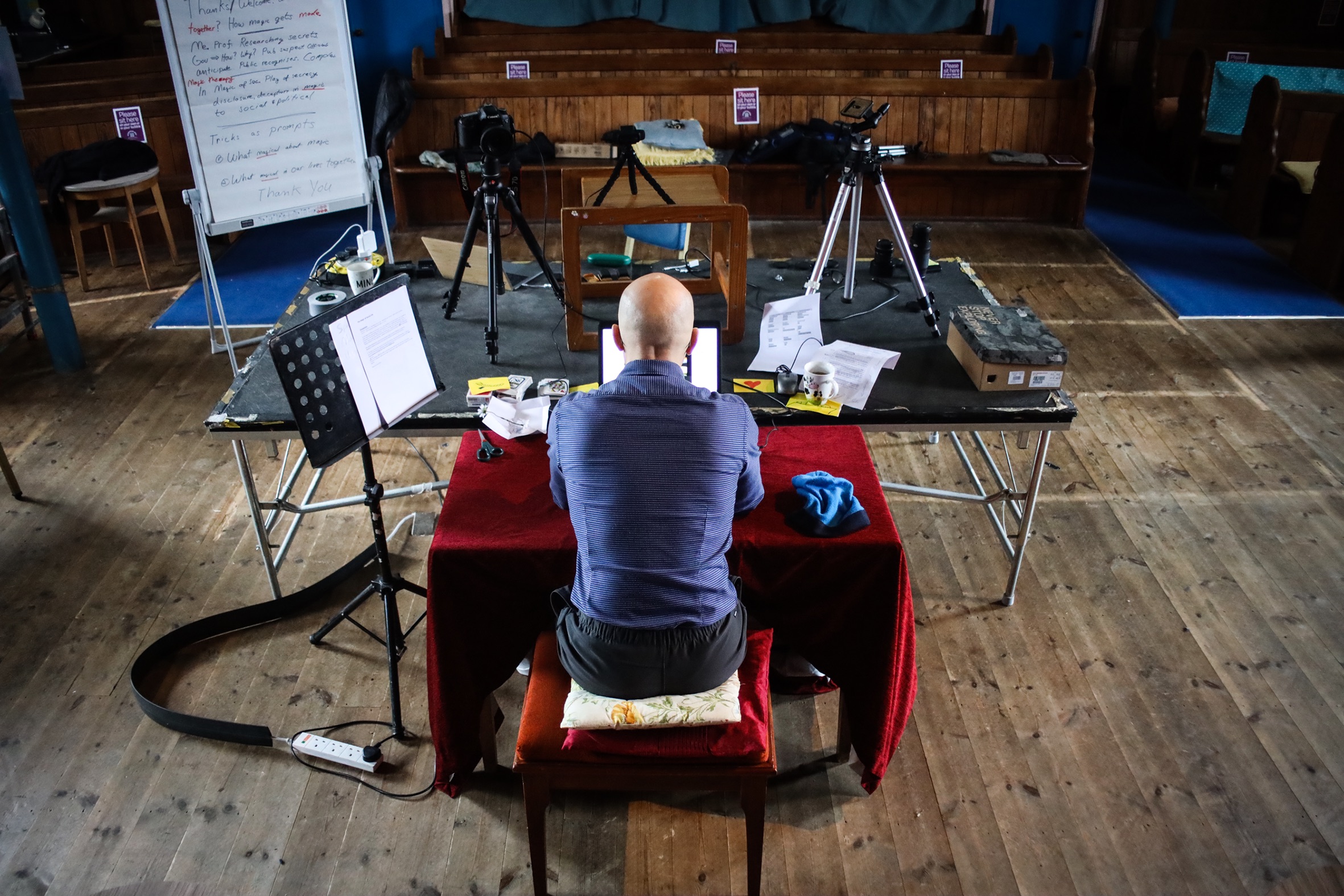 Please 'arrive' at 7.50pm to meet each other before the show starts at 8pm.
Suggested age: 16 or over as this event combines magic with group discussion.
To book, please email boxoffice@ashburtonarts.org.uk and you'll receive:
(a) The Zoom meeting invitation.
(b) Ways to pay – a suggested donation of £5 or £8 or £10 for taking part.
All ticket receipts will be donated to the Arts Centre. If funds are low and you'd like a free ticket email us and if there's space available you're welcome to come.