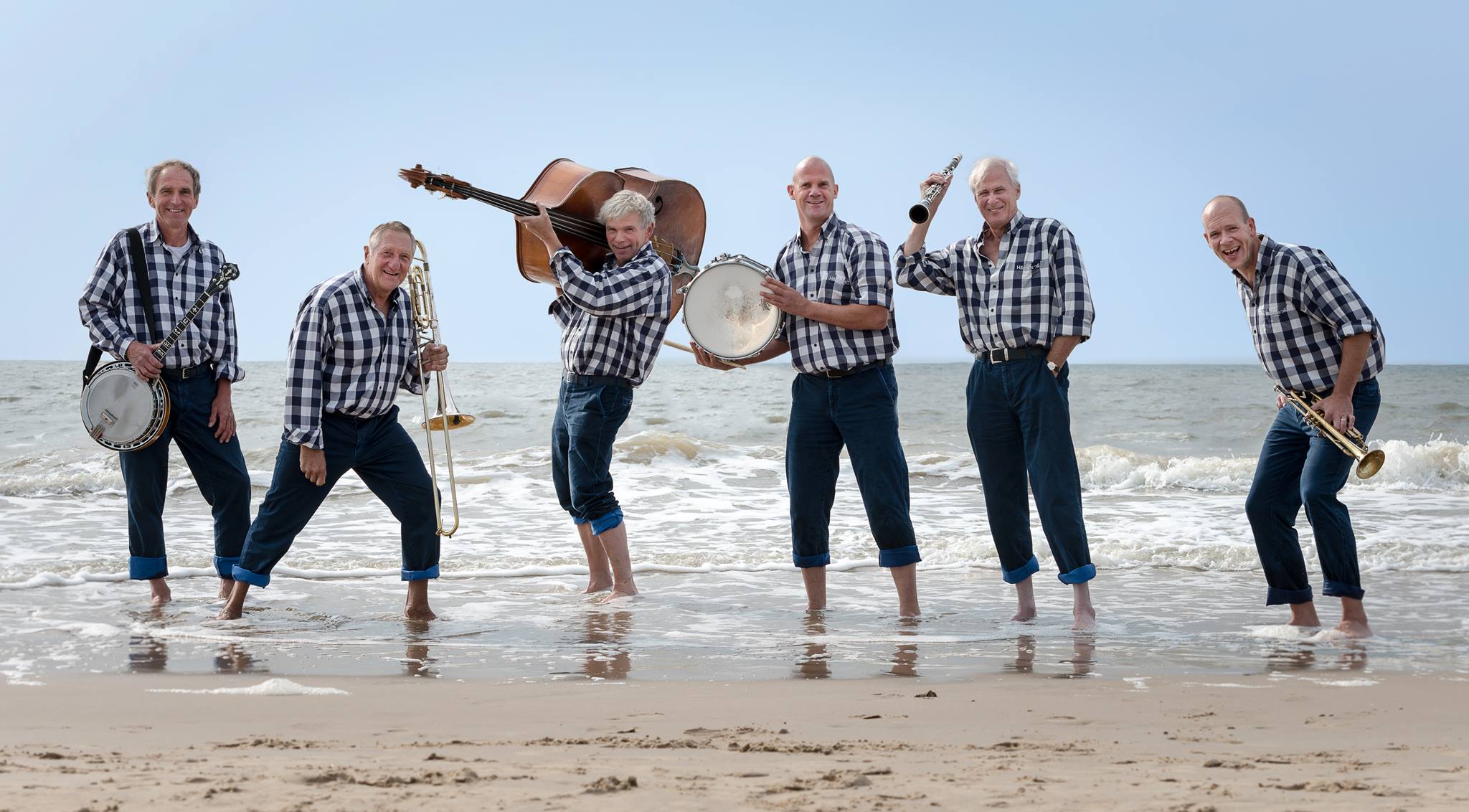 Date/Time
Friday 17 May 2019
7:30 pm - 10:30 pm
Categories Performances, shows, and events
£13/£10/£6 (you choose) – Buy tickets from Rafikis Cafe and Silver Lion Jewelers
These Dutch guys look like fun. They've been playing trad jazz together since 1972, but still look like they enjoy life and don't take things too seriously – except playing great music.
"The Freetime Old Dixie Jassband is now known for their own Freetime sound and they know how to turn their finger on many jazz lovers. The band has a huge bounce, polyphonic arrangements and cool solos that are characteristic of the band.
A performance of the Freetime is like a journey through jazz, which includes Ragtime's, Stomps, Latin pieces and the Blues." (Google's translation from Dutch!).
The band is coming to Ashburton after UK-based singer Dorine de Wit got in touch. She writes: "Friday the 17th of May you are in for a treat! My dad and his band are over all the way from Holland and will be playing at Ashburton Arts Centre. The band has been going strong for many years and due to logistics do not venture into Devon often on their UK tours. An occasion not to be missed! The band features 3 "de Wits" (my dad, uncle and cousin). Hope to see you there!
Ashburton Live presents ALL THE WAY FROM ENKHUIZEN, HOLLAND
FREETIME OLD DIXIE JASS BAND
Friday 17 May 2019 at 7.30pm (Doors and bar open at 7pm)
Ticket prices – £13, £10 and £6. You choose!
Tickets in advance from: wegottickets.com/ashburtonlive (10% booking fee) or in person from Silver Lion Jewelers, Rafikis, and on the door, but also reserve tickets and any queries: info@ashburtonlive.co.uk