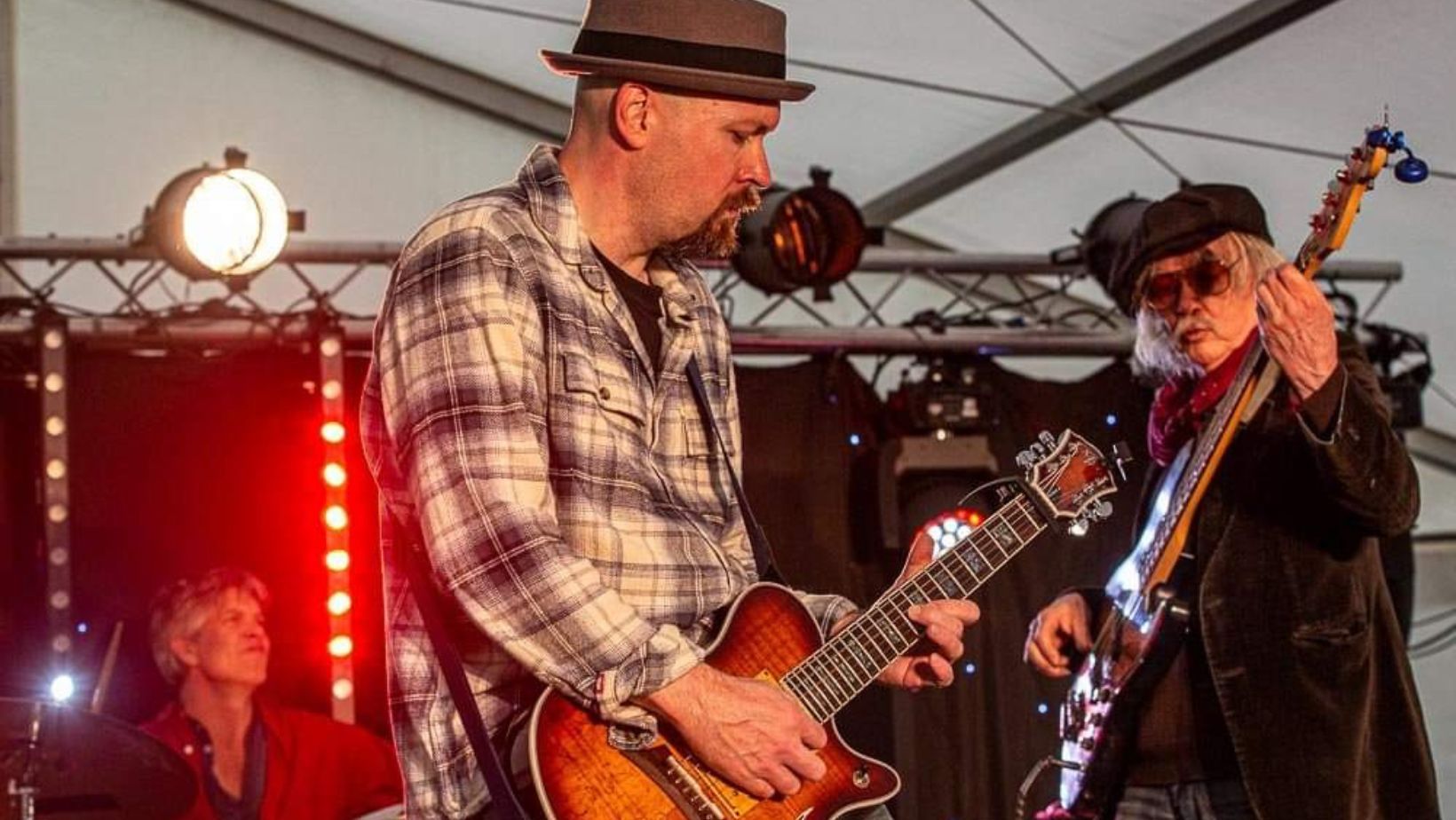 Date/Time
Monday 1 May 2023
7:30 pm - 10:00 pm
Categories Music
Book here now: £15 full price • £10 or £7 if you prefer – please pay what you can*
This double header features two very special musicians in Gozer Goodspeed, with his superb original material and high energy live shows, and Bill Birks, guitarist extraordinaire who was at the Woodstock Festival (yes THE Woodstock Festival) as a teenager in 1968, and whose guitar playing is strongly influenced by Jimi Hendrix.  He's a musical all-rounder playing bass in the Neon Gamblers, and often seen behind a drum kit, but he fronts Cat In the Hat, and it's way overdue that he takes centre stage here at the Arts Centre.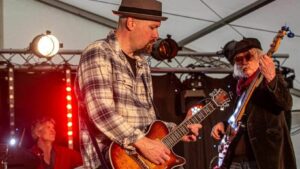 Gozer Goodspeed and the Neon Gamblers
Gozer Goodspeed's songwriting tells tales of fortune, hope, sadness, and loss in a way that feels entirely his own, and yet wholly relatable to everyone.
His latest album, Escape Hatch Fever is getting plaudits all round:
"One of the best albums I've ever heard"  Sunshine Music iRadio
"This album is phenomenal"  Albie Media
"Epic, individual, unique and universal"  People's Republic of South Devon
"Hooks so big you could catch a whale with them"  Listen With Monger
Cat in The Hat
With Bill Birks soaring away on guitar, Charlie Bishop on drums and Mary Caffrey on bass this band is a local legend. Mary is behind the monthly "Not Only But Also The Blues" session here at the Arts Centre on the last Monday of every month.
==
This is part of the Tinners Moon Festival 2023. See ashburtonarts.org.uk/tinnersmoon2023 for more about all of the events. All tickets at wegottickets.com/tinnersmoon2023
Doors and bar open at 7pm
* We usually have three ticket prices – please pay what you can. If you can pay the full price, that's great. If choosing a cheaper ticket allows you to come to more things, then please do! Ticket receipts are split between the artists (it's usually their livelihood!) and the arts centre (keeps the place going). Except on the rare occasions when we have a sellout gig on our hands, it's always better to have someone here in the audience than an empty seat, so genuinely, please pay whatever you can.
See Access, Tickets & Finding Us for more about why there are three ticket prices, plus other useful info about coming to events at Ashburton Arts Centre: getting here, parking, loos, PA tickets, etc.