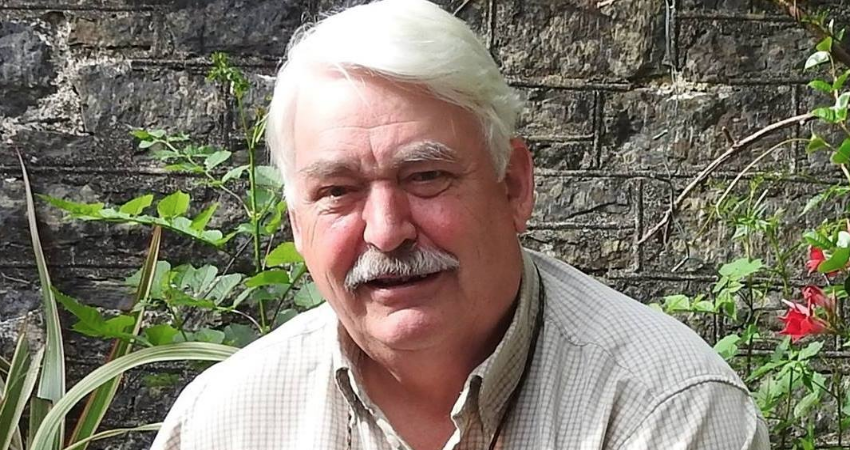 Date/Time
Sunday 12 September 2021
2:30 pm - 4:30 pm
Categories Performances, shows, and events
Poetry Teignmouth invites you to a celebration of the life, poetry and art of Graham Burchell.
Graham held a very special place in the heart of the UK poetry community. His funeral in early June was under Covid regulations – only 40 people could be present so dozens more could only be disappointed.
Among the ways in which his life will be commemorated are a charitable trust to be set up by his family, and Poetry Teignmouth's highly popular annual competition for Devon poets will be renamed after him. But first we are going to celebrate his important presence on the poetry scene here in the Southwest.
Poetry Teignmouth, of which Graham was a crucial part, will present an afternoon in his memory at Ashburton Arts Centre. We will read his poetry, hear new poems written about and for him, and share memories of his time with us. There will be a display of memorabilia including manuscripts and many of the previously unseen books he published privately and abroad. To begin fundraising for the charitable trust, copies of his books will be on sale and some of his original artwork will be auctioned.
Read more about Graham on poetryteignmouth.com
Pandemic policies. This information will be updated as things change.
Update: April 2022
Face masks: In the Main Hall, on the ground floor, these are recommended at all times, but are optional. Anyone who sits upstairs in the balcony MUST wear a face mask – with NO exceptions (not even those who are exempt). This is to allow people who are clinically vulnerable to have a place to sit where seats are naturally separated, so: (a) to provide a place for people who want to be as distanced as possible from others, and with anyone nearby wearing a mask; (b) as virus particles when airborne are generally heavier than air, this helps to mitigate the risk of transmission from people sitting in the balcony to audience members below.
The windows and doors of the venue will be open, allowing fresh air to be constantly moving through. Although we have heating, this might mean that the ambient temperature is a little cooler than some might like, and audience members should dress accordingly.
Please, if you can, take a Lateral Flow test before coming to the Arts Centre, and if this is positive, don't come. These tests aim to pick up anyone who is infectious at the moment of testing, so please take the test as late as possible on the same day before coming to the Arts Centre. If you test positive, a refund or transfer of your ticket to another event can be arranged, if you let us know before the start of the event, by emailing boxoffice@ashburtonarts.org.uk.