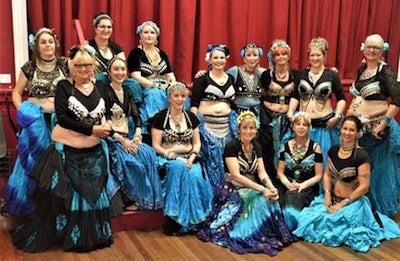 Date/Time
Saturday 26 November 2022
7:30 pm - 10:00 pm
Categories Dance
Book now – limited number of tickets available, all at £6
Majidah Tribal Belly Dance (which runs the weekly belly dancing class at the Arts Centre) is organising this second Ashburton Hafla.
Performances, bling and buy, food to share, bar available, free dancing time.
Most tickets are being sold among the belly dancing groups which will be taking part. Just 20 are available here for the general public, at a single price of £6. All proceeds from the event will be donated to Ashburton Arts Centre, for which we are very grateful.