Date/Time
Thursday 27 May 2021
7:30 pm - 10:00 pm
Categories Music
£13/£10/£6 – Get your tickets here
holding hands
Chris Dowding (trumpet)
Ralph Clarkson (trombone)
Dee Byrne (alto sax)
Rob Milne (tenor sax & bass clarinet)
Ben Higham (tuba)
Morris Masuda (samples, electronics & guitar)
Martin Pyne (vibraphone)
Azzy King (drums)
FOWL
Hugh Nankivell
Graham Browning
The octet explores the relationship between the UK and US, and mixes orchestrated samples of Trump and others with pieces by Chris Dowding and Norwich-based saxophonist Rob Milne.
The octet features some of the most exciting improvisers from around the UK, including saxophonist Dee Byrne, vibraphonist Martin Pyne and tuba player Ben Higham. The music mixes hymn-like and lush brass textures with post-minimalist vibraphone patterns, merged together with electronics by several members of the group.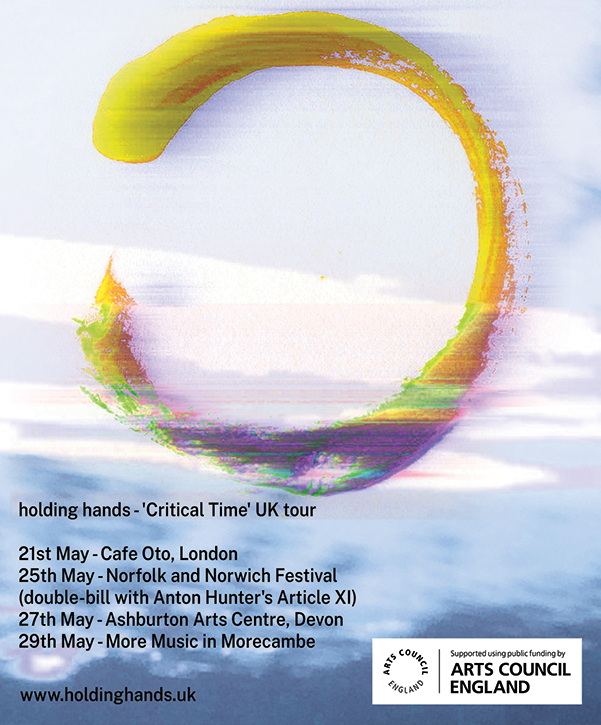 Fowl
At their most succinct Fowl are Hugh Nankivell and Graham Browning.
They make pieces that involve words and music, sometimes these creations are songs. Graham lives in West Yorkshire, Hugh lives in South Devon. During the last year they have been productive making a new album of music that emerged from the critical times we live in called HUMANKINDWEED.
This veers from the domestic, to horticultural, to spiritual, to DIY and to Travelodge. They specialise in songs that feature fowl and have 2 songs about Geese and one about Pigeons. Generally Hugh plays keyboards and sings and Graham plays guitar and sings, but in Fowl the things that are generally expected don't always bear fruit.
"I'm absolutely transported elsewhere"
"A happy uncanny valley of songs"
Doors open at 7:00. Start time 7:30.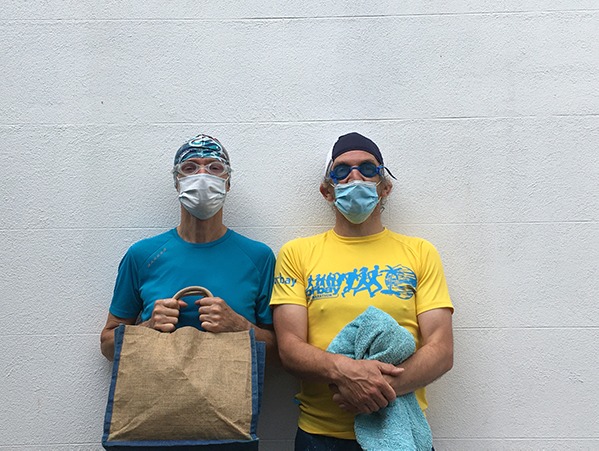 Pandemic policies. This information will be updated as things change.
Sat 15 May: From Step 3 of the UK government's 'roadmap', which comes into force on Monday 17 May 2021, we are able to open to a public audience. For all events from 17 May, until further changes are announced:
The windows and doors of the venue will be open, allowing fresh air to be constantly moving through. This may mean that the ambient temperature is similar to outdoors, and audience members should dress accordingly.
All audiences will be seated in socially-distanced bubbles. Please stay seated as much as possible while inside the building.
Hand sanitiser will be available as well as soap and water in the toilets; please use these frequently.
Bar service at the Arts Centre is carried out by volunteers. If they are available at any event, they will take orders at your seat, and bring drinks to you.
All members of the audience must wear a facemask while indoors, except if medically exempt, or when eating or drinking. Our experience is that this is one of the things most important for making some (perhaps more vulnerable) members of the audience feel safe to attend concerts. Whatever your opinion of the efficacy of facemasks in preventing the spread of the virus, please help to reassure others, and showing that you're thinking of them, by complying with this.
There are posters inside the building showing the QR code that's connected to the NHS Track and Trace app – please use this. We will also keep a record of all ticket buyers for the required period, and pass this on to the NHS or Devon Public Health if requested.