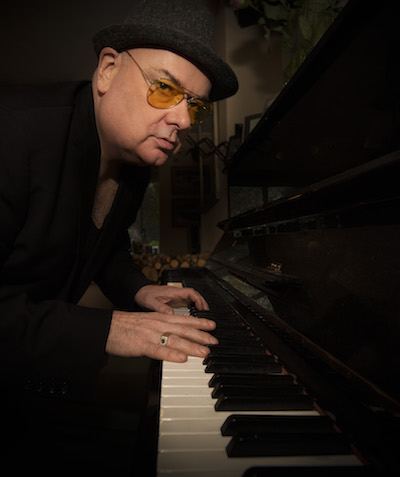 Date/Time
Sunday 4 July 2021
7:30 pm - 10:00 pm
Categories Jazz
One of the most distinctive, original and creative jazz singers that the UK has produced, Ian Shaw is also a talented pianist, songwriter, actor, presenter and record producer.
Twice voted "Best Jazz Vocalist" at the prestigious BBC Jazz Awards, the recorded output of the London based singer and consummate showman includes three US releases. His solo shows and performances with his regular piano trio become ever more popular but he is also much in demand as the featured soloist with big bands and orchestras both in the UK and internationally.
Over the years he has collaborated with the likes of Quincy Jones, Van Morrison, Georgie Fame, Cleo Laine, Kenny Wheeler, Dee Dee Bridgewater, Nigel Kennedy, Kurt Elling and The Who's Pete Townsend and has toured with Abdullah Ibrahim, The Boston Pops and Cedar Walton.
His current project, "What's New" features renowned saxophonist Iain Ballamy with pianist Jamie Safir. A regular headline draw at London's iconic Ronnie Scott's (he presents their worldwide radio show also), Shaw has toured the US and Canada many times as well as across Europe, and more recently performed in Australia and the Far East also.
"a brilliant vocal chameleon . . . there's actually more heart in Ian Shaw's cleverness than in many singers who wear their hearts conspicuously on their sleeves" (The Telegraph)
Book early – this will sell out!
"One of the giants of British jazz… not only a wonderful singer and songwriter but an ambassador for jazz… an essential part of the scene." Jamie Cullum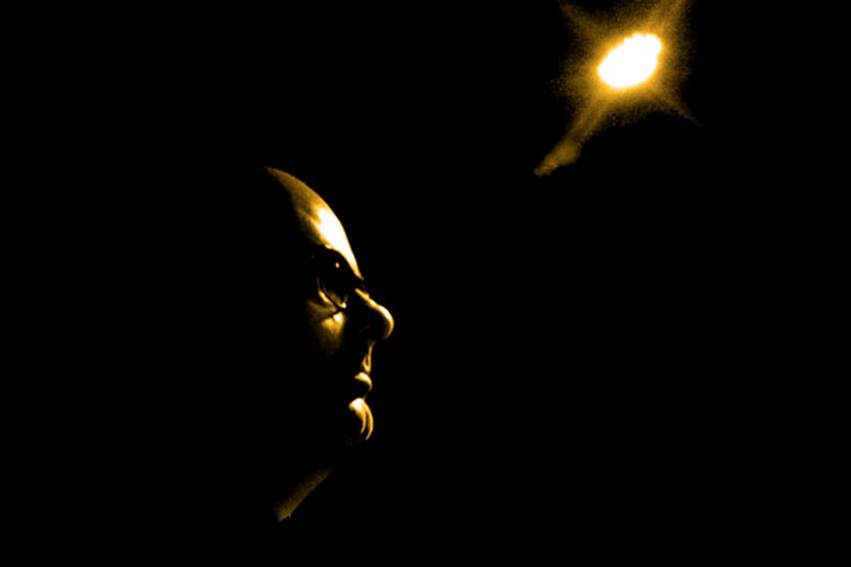 Pandemic policies. This information will be updated as things change.
Mon 19 July: We will continue with everything listed below, which have been in place since 17 May. We have added a new protocol for sitting in the balcony, first in the list below:
Anyone who sits in the balcony MUST wear a face mask – with no exceptions. This is: (a) to provide a place for people who want to be as distanced as possible from others, and with anyone nearby wearing a mask – the seats in the balcony are naturally separated; and (b) as virus particles when airborne are generally heavier than air, this helps to mitigate the risk of transmission from people sitting in the balcony to audience members below.
The windows and doors of the venue will be open, allowing fresh air to be constantly moving through. This may mean that the ambient temperature is similar to outdoors, and audience members should dress accordingly.
Hand sanitiser will be available as well as soap and water in the toilets; please use these frequently.
Bar service at the Arts Centre is carried out by volunteers. If enough are available, they will take orders at your seat, and bring drinks to you. Otherwise, you can order drinks at the bar, one person at each end of the bar at a time, and take them immediately to your seat.
All members of the audience should wear a facemask while indoors, except if medically exempt, or when eating or drinking. Our experience is that this is one of the things most important for making some (perhaps more vulnerable) members of the audience feel safe to attend concerts. Whatever your opinion of the efficacy of facemasks in preventing the spread of the virus, please help to reassure others, and showing that you're thinking of them, by complying with this.
There are posters inside the building showing the QR code that's connected to the NHS Track and Trace app – please use this. We will also keep a record of all ticket buyers for the required period, and pass this on to the NHS or Devon Public Health if requested.