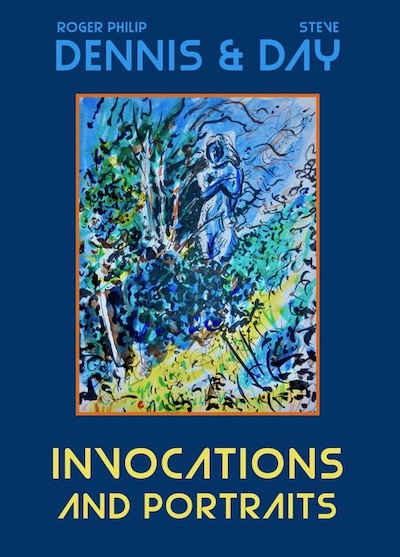 Date/Time
Thursday 4 May 2023
7:30 pm - 10:00 pm
Categories Dance
Book here now: £15 full price • £10 or £7 if you prefer – please pay what you can*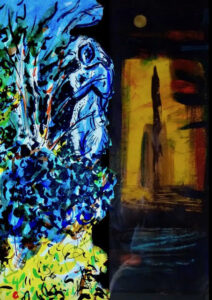 Invocations And Portraits is a new spellbinding book by poets Roger Philip Dennis & Steve Day. Together they weave words through an extravaganza of live music, dance and images.
Poets/Band:
Roger Philip Dennis – words
Steve Day – words, percussion
Ric White – saxophones, flutes, synths/electronics (M/D)
Roger Hall – double bass, cello
Eliza Jacobs – cello
Caron Parke- violin
Sam Richards – piano
Andy Williamson – bass clarinet
Ian Smith – acoustic guitar
Dancers:
Miguel Valentini
Anna Kushernova
+ special guests!
==
This is part of the Tinners Moon Festival 2023. See ashburtonarts.org.uk/tinnersmoon2023 for more about all of the events. All tickets at wegottickets.com/tinnersmoon2023
Doors and bar open at 7pm
* We usually have three ticket prices – please pay what you can. If you can pay the full price, that's great. If choosing a cheaper ticket allows you to come to more things, then please do! Ticket receipts are split between the artists (it's usually their livelihood!) and the arts centre (keeps the place going). Except on the rare occasions when we have a sellout gig on our hands, it's always better to have someone here in the audience than an empty seat, so genuinely, please pay whatever you can.
See Access, Tickets & Finding Us for more about why there are three ticket prices, plus other useful info about coming to events at Ashburton Arts Centre: getting here, parking, loos, PA tickets, etc.