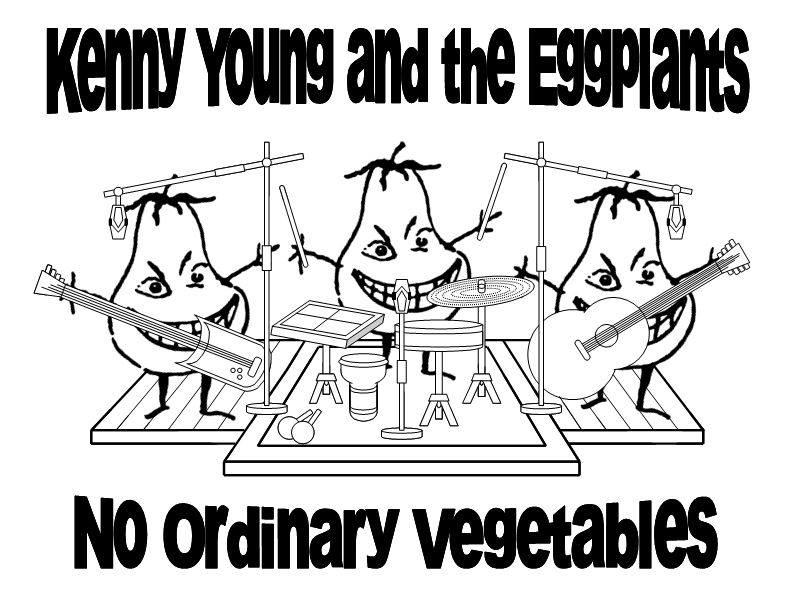 Date/Time
Monday 26 August 2019
7:30 pm - 10:30 pm
Categories Folk
Coming straight from their run at the Acoustic Music Centre as part of the 2019 Edinburgh Fringe, this is their first-ever show in Devon: a double-bill with talented guitarist Nico G … at the beautiful Ashburton Arts Centre.
Claiming to be from Brooklyn (but possibly from some other galaxy altogether), Kenny Young and the Eggplants are a not-easily-described semi-acoustic trio who perform intergalactic folk-and-roll songs about giant squirrels, scary bits of cheese, malevolent washing machines, and Martian garden gnomes, among other important topics.
"The most brilliant, left-field Brooklyn band you have never heard of."

– Tom Robinson, BBC 6 Music
"The Eggplants mix brainy, funny lyrics with a fine sense of what makes pop music wonderful."

– Dr. Demento
"The amazing Kenny Young and the Eggplants are a very well kept secret. But now the time has come for everybody to know the Eggplants are the most amusing, wonderful, whacky band in this or any other town."

–  Alexander McCall Smith
Nico G is an exceptional solo guitarist. Check out these videos on his Youtube Channel.