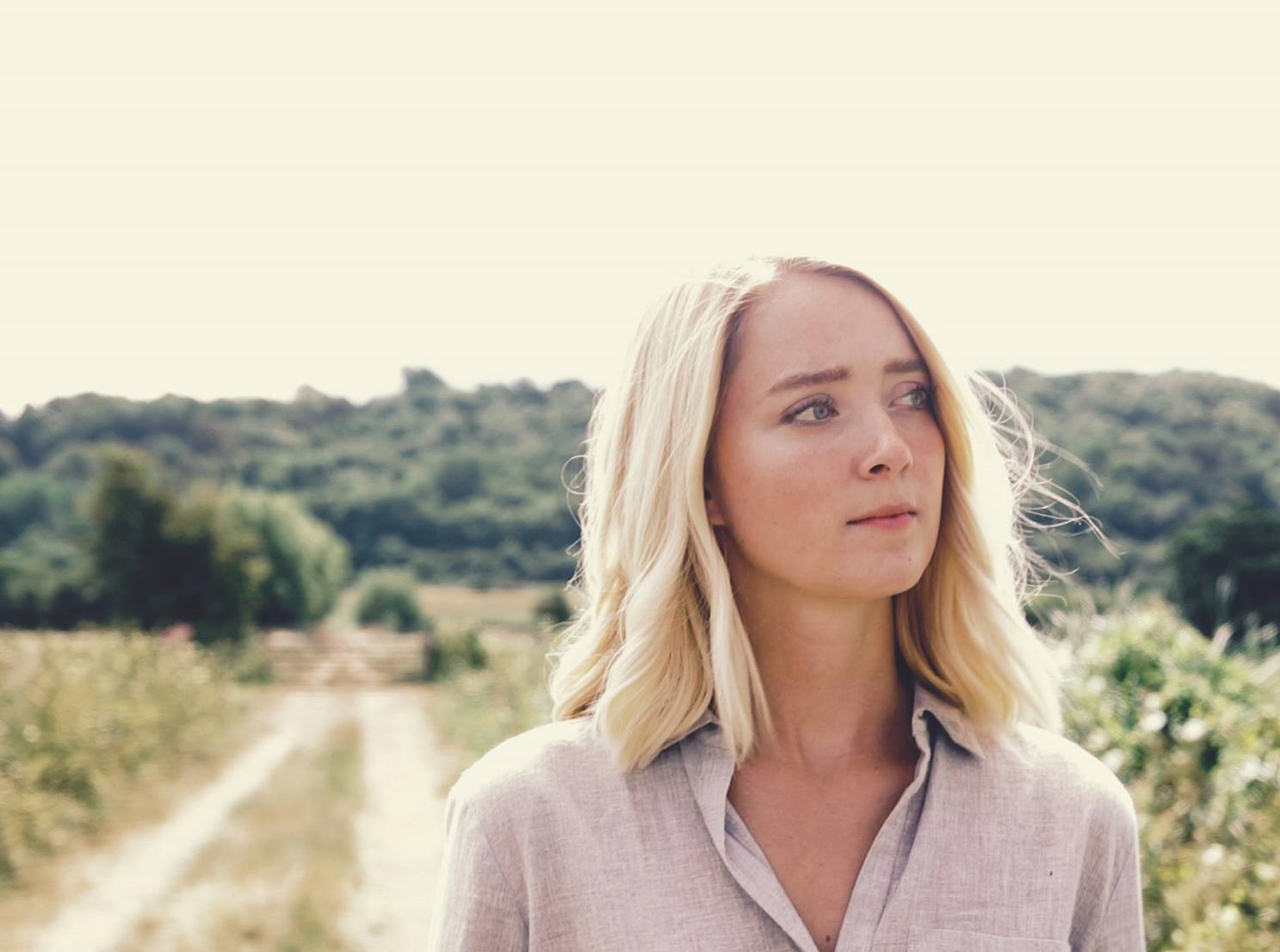 Date/Time
Sunday 30 May 2021
7:30 pm - 10:00 pm
Categories Music
£13/£10/£6 – Get your tickets here
If you have bought tickets for events in 'The Field' on 28, 29 & 30 May, you will be sent an email on Friday 28 May (or after you buy) from wegottickets.com, containing the info you need. Please check your spam folder if you don't see this (many are going there!). As a last resort, email boxoffice@ashburtonarts.org.uk, including a phone number.
Kitty Macfarlane is a songwriter and guitarist from Somerset, whose music is rich with visual imagery and written with an eco-eye. Her trademark lies in remarkably mature songwriting, a marked empathy with the environment and a strong sense of place. Carried by a clear voice 'controlled yet wild' (Folk Radio), her lyrics touch on intervention and rewilding, climate change and migration, woman's age-old relationship with textiles and the land, and the changing face of the natural world.

From the starling murmurations on the Somerset Levels to the lowly eel's epic transatlantic migration, the coasts and estuaries of the South West and the small part we ourselves play in a much bigger picture, her songs are bound by the underlying theme of mankind's relationship with the wild. Cerebral and topical, honest and immediate, these are not throwaway lyrics or everyday melodies but thought-provoking and evocative compositions with wonderfully crafted soundscapes.

Her debut album Namer Of Clouds was one of The Guardian's Best Folk Albums of 2018, and has seen airplay across BBC Radio 2, 3, 4 and 6 Music. Last year she was invited to guest-present two episodes of BBC Radio 4's Tweet of the Day and Kitty performed live in session on BBC Radio 2 at the beginning of 2019.
FATEA Female Artist of the Year 2018
"Smooth & believable" – Iggy Pop, BBC 6Music

"Startlingly poetic" – The Observer

BBC Radio 4 Pick of the Week

"Remarkably accomplished" – The Guardian

"faint echoes of Joni Mitchell and Vashti Bunyan" – The Metro
Venue information: to allow more people to see this performance, we're planning to hold it in a really lovely outdoor space. Full details will be sent to ticket holders. There is very limited parking there, so please plan to walk from the centre of Ashburton – this is 10-15 minutes uphill.
For anyone with limited mobility who needs to come by car, please email boxoffice@ashburtonarts.org.uk to arrange access and parking if needed.
In the event that the event has to be cancelled or postponed because of very bad weather being forecast, ticket holders will be given the option of a refund or to keep the booking for the new date.
Pandemic policies. This information will be updated as things change.
Update: April 2022
Face masks: In the Main Hall, on the ground floor, these are recommended at all times, but are optional. Anyone who sits upstairs in the balcony MUST wear a face mask – with NO exceptions (not even those who are exempt). This is to allow people who are clinically vulnerable to have a place to sit where seats are naturally separated, so: (a) to provide a place for people who want to be as distanced as possible from others, and with anyone nearby wearing a mask; (b) as virus particles when airborne are generally heavier than air, this helps to mitigate the risk of transmission from people sitting in the balcony to audience members below.
The windows and doors of the venue will be open, allowing fresh air to be constantly moving through. Although we have heating, this might mean that the ambient temperature is a little cooler than some might like, and audience members should dress accordingly.
Please, if you can, take a Lateral Flow test before coming to the Arts Centre, and if this is positive, don't come. These tests aim to pick up anyone who is infectious at the moment of testing, so please take the test as late as possible on the same day before coming to the Arts Centre. If you test positive, a refund or transfer of your ticket to another event can be arranged, if you let us know before the start of the event, by emailing boxoffice@ashburtonarts.org.uk.