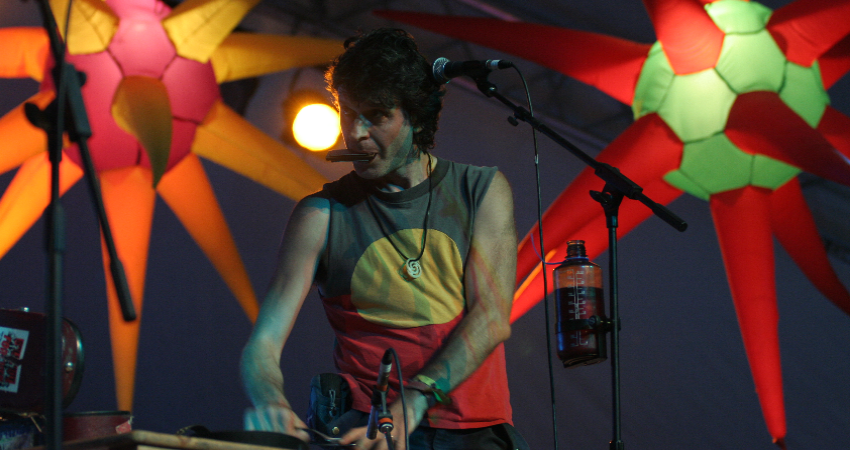 Date/Time
Tuesday 9 August 2022
7:30 pm - 10:30 pm
Categories Music
Book here now: £12 full price • £9 or £6 if you prefer*
An ex-circus clown and fire eater, Rory McLeod is a one-man-soul-band, and poet. He has a natural troubadour's talent for weaving magical, musical, storytelling spells accompanied by his own bizarre solo orchestra of distinctive instruments. The spoons, finger-cymbals, bandorea, Djembe-drum, harmonica, guitar, trombone and-tap-dancing shoes accompany the "rich, raw, deep and resonant" voice of this "singular and liberating performer." Expect the unexpected.
Mcleod is a musical Gypsy, his eccentric melodies are infused with influences from Flamenco to Country blues, through to Celtic, East European and Calypso rhythms creating a style of music and song writing that has been described as:
"Poetry and dance-stories with verve, sharpness, humour and warmth about people and for people."
"When he sings his songs he will take you on a journey with him."
* See Access, Tickets & Finding Us for more about why there are three ticket prices, plus other useful info about coming to events at Ashburton Arts Centre.