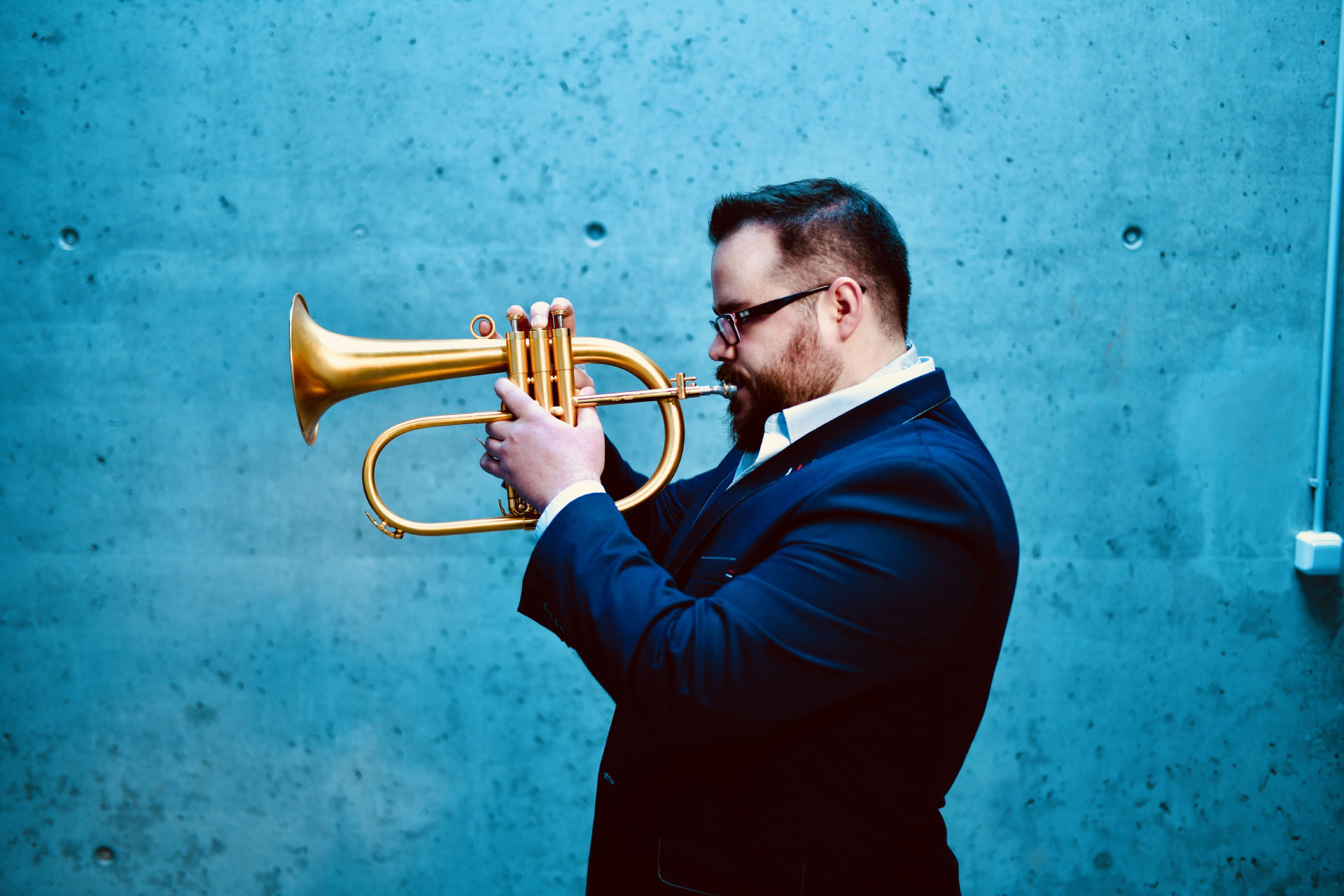 Date/Time
Sunday 5 September 2021
7:30 pm - 10:00 pm
Categories Jazz

Lukáš Oravec – Trumpet
Alex Garnett – Saxophone
Sam Leak – Piano
Jack Garside – Double Bass
Marek Dorčík – Drums
Lukas Oravec is a world-renowned, phenomenal trumpet player from Slovakia – see video above. He has played and recorded with many famous jazz artists from around the globe such as Aaron Goldberg, Bob Mintzer, Vincent Herring, Wayne Escoffery, Peter Erskine, Miroslav Vitous and Danny Grissett.
Lukas established the 'Lukas Oravec Quartet' in early 2012, their quality immediately attracted the attention of jazz enthusiasts. The band played many clubs and festivals all over Europe and won prizes 'Young Faces of Slovak Jazz' and 'Prize For Interpretation Performance' for their work. In 2013 they released a debut album "Introducing The Lukas Oravec Quartet", which won the prize ESPRIT 2013 for the best Slovak album of the year. The second album called 'Piotrology' was released in 2015 and features US saxophonist Vincent Herring. The third album 'Kulosaari' was nominated for the Radioheads Award prize and their most recent album 'Ali' features the great saxophonist Bob Mintzer and also won the 2016 ESPRIT for best Slovak album of the year.
"Lukas Oravec is a wonderful young trumpet player who plays and writes with a lot of fire and creativity. His music has a distinctive sound as does his playing. He and the musicians Lukas surrounds himself with are a force to be reckoned with"  Bob Mintzer
Alex Garnett has been one of the leading saxophonists in the UK and Mainland Europe for over 2 decades, being instantly recognized by his dark, husky sound. A hugely versatile musician and first call sideman, he has enjoyed success as both a professional creative jazz artist, composer and arranger, and an in demand session, studio and commercial saxophonist, having racked up countless album sideman and recording credits along the way.
Easily performing over 200 events a year with many of Europe's leading bands from underground to pop, he is also a regular sideman of choice for many of the top visiting American artists when touring in Europe, and has himself performed in over 30 countries worldwide appearing at such prestigious venues as the Blue Note, Birdland, as well as the Perugia, North Sea, Vittoria, Montreax, and Oslo Jazz Festivals to name but a few, with varied and diverse artists across the spectrum such as Sir John Dankworth, Wynton Marsalis, Pete King, Humphrey Lyttleton, Scott Hamilton, Van Morrison, and The Rolling Stones, as well as with his contemporaries Gareth Lockrane, Seamus Blake, Phil Robson, Michael Janisch, Joel Frahm, and many more.
Pandemic policies. This information will be updated as things change.
Update: April 2022
Face masks: In the Main Hall, on the ground floor, these are recommended at all times, but are optional. Anyone who sits upstairs in the balcony MUST wear a face mask – with NO exceptions (not even those who are exempt). This is to allow people who are clinically vulnerable to have a place to sit where seats are naturally separated, so: (a) to provide a place for people who want to be as distanced as possible from others, and with anyone nearby wearing a mask; (b) as virus particles when airborne are generally heavier than air, this helps to mitigate the risk of transmission from people sitting in the balcony to audience members below.
The windows and doors of the venue will be open, allowing fresh air to be constantly moving through. Although we have heating, this might mean that the ambient temperature is a little cooler than some might like, and audience members should dress accordingly.
Please, if you can, take a Lateral Flow test before coming to the Arts Centre, and if this is positive, don't come. These tests aim to pick up anyone who is infectious at the moment of testing, so please take the test as late as possible on the same day before coming to the Arts Centre. If you test positive, a refund or transfer of your ticket to another event can be arranged, if you let us know before the start of the event, by emailing boxoffice@ashburtonarts.org.uk.