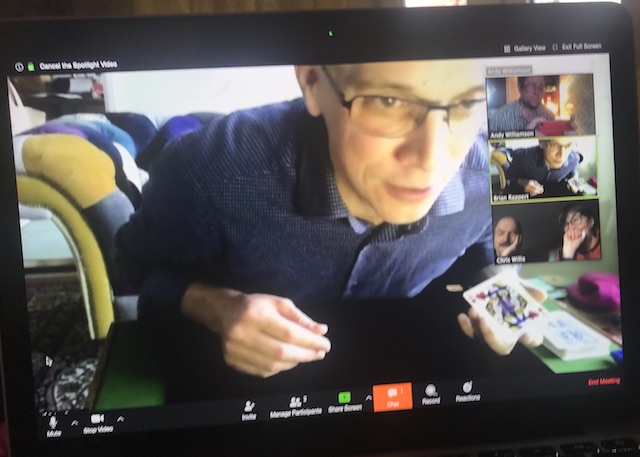 Date/Time
Sunday 5 April 2020
8:00 pm - 9:30 pm
Categories Performances, shows, and events
Join magician and academic Brian Rappert for online magic – some of which you will do yoursefl!
Maximum audience 12.
To book, please email boxoffice@ashburtonarts.org.uk and you'll receive:
(a) The Zoom meeting invitation (NB – we are aware of Zoom security concerns, and are happy that we are following best practice for how to use it. We're also continuing to look at possible alternatives).
(b) Ways to pay a suggested donation of £5 or £8 or £10 for taking part. All ticket receipts are donated to the Arts Centre.
You'll need to have your own deck of 52 playing cards, preferably already sorted by suit'. Please 'arrive' at 7.45pm to meet each other before the show starts at 8pm.