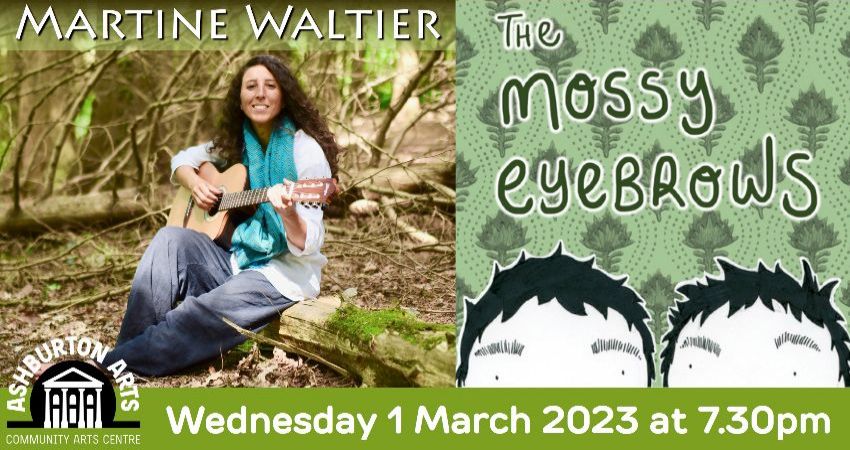 Date/Time
Wednesday 1 March 2023
7:30 pm - 10:00 pm
Categories Music
Book here now: £12 full price • £9 or £6 if you prefer – please pay what you can*
The artists in this double bill are very different, but complement each other very well.
The Mossy Eyebrows
Adam Maher – vocals, guitar, bodhran
Tom Pinches – guitar, vocals
"The Mossy Eyebrows take the world of trad folk and ruffle its hair. Under their esoteric eyes, tragic songs raise smiles, unexpected covers abound and between-song banter fills half the stage time. Add into the bargain a voice that can fill a stadium and harmonies that charm the pants and you have a magical musical package."
Martine Waltier returns to Devon for a one-off gig as she currently lives in her motherland, Malta. Her original songs are influenced by nature, stillness and expansion – inviting a deep listening and reflective experience. Known for her significant contribution to The Westbrook's Uncommon Orchestra and co-leading Billie Bottle & The Multiple, Martine will perform solo with voice and guitar. Expect rich soothing tones and delicately placed notes for one's heart.
For more see:
youtube.com/@martinewaltier
martinewaltier.com
* See Access, Tickets & Finding Us for more about why there are three ticket prices, plus other useful info about coming to events at Ashburton Arts Centre.