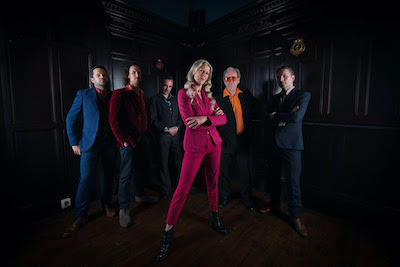 Date/Time
Saturday 29 April 2023
7:30 pm - 10:00 pm
Categories Music
Book here now: £15 full price • £10 or £7 if you prefer – please pay what you can*
"Transcendent Troubadours of Gypsy Latin & Swing"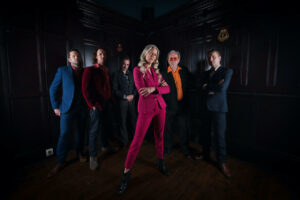 The Moscow Drug Club Is a curious musical place where certain elements of 1930's Berlin Cabaret, Hot Club de France, Nuevo Tango & Gypsy Campfire meet, have a few to drink and stagger arm in arm into the darkness of some eastern European cobbled street on a mission to find the bar where Django Reinhardt & Tom Waits are having an after hours jam with the local Tziganes…
Combining their original material with songs by the likes of Jaques Brel, Leonard Cohen, Tom Waits & Eartha Kitt, Moscow Drug Club provides an intoxicating & intimate musical experience. You are cordially invited to share a wry smile with us as you enter the darkly comic world of Moscow Drug Club. This way please & mind the stairs!
The band was one of the early huge hits at Ashburton Arts Centre back in October 2018 – we're delighted to welcome them back. Get your tickets now – they're going to be popular!
As well as here, Moscow Drug Club has played some great venues and festivals of note including: WOMAD, National Theatre London, International Gypsy Guitar Festival, Trowbridge Pump Festival, Edinburgh Jazz & Blues Festival, Purbeck Folk Festival, Le Quecumbar London, Marlborough Jazz Festival, Royal Albert Hall, Harbourside Festival, Dartmouth Festival, Larmer Tree Festival, Sundial Theatre, St George's Music Hall, Colston Hall, Birmingham Jazz Festival, Bristol International Jazz & Blues Festival, Twinwood Festival, & Beehive Theatre, Dart Music Festival, Canterbury Festival…
"Absolute Knock Out Performance!" "Evocative, Beautiful & Inspiring!" "Best Music Entertainment We've Ever Seen!" "Heady & Intoxicating"
==
This is part of the Tinners Moon Festival 2023. See ashburtonarts.org.uk/tinnersmoon2023 for more about all of the events. All tickets at wegottickets.com/tinnersmoon2023
Doors and bar open at 7pm
* We usually have three ticket prices – please pay what you can. If you can pay the full price, that's great. If choosing a cheaper ticket allows you to come to more things, then please do! Ticket receipts are split between the artists (it's usually their livelihood!) and the arts centre (keeps the place going). Except on the rare occasions when we have a sellout gig on our hands, it's always better to have someone here in the audience than an empty seat, so genuinely, please pay whatever you can.
See Access, Tickets & Finding Us for more about why there are three ticket prices, plus other useful info about coming to events at Ashburton Arts Centre: getting here, parking, loos, PA tickets, etc.