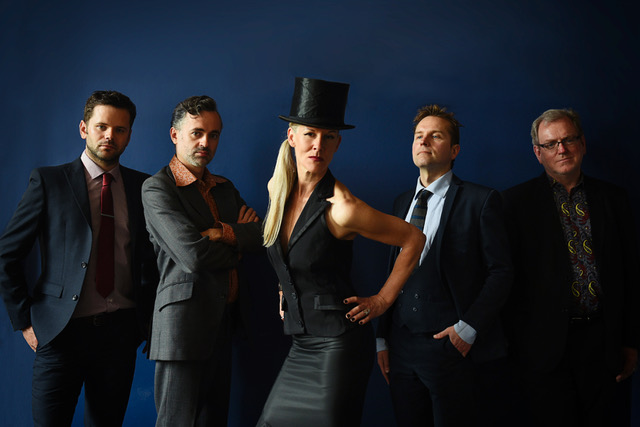 Date/Time
Friday 6 August 2021
7:30 pm - 10:00 pm
Categories Music
MOSCOW DRUG CLUB…
Is a curious musical place where certain elements of 1930's Berlin Cabaret, Hot Club de France, Nuevo Tango & Gypsy Campfire meet, have a few to drink and stagger arm in arm into the darkness of some eastern European cobbled street on a mission to find the bar where Django Reinhardt & Tom Waits are having an after hours jam with the local Tziganes.
Combining their original material with songs by the likes of Jaques Brel, Leonard Cohen, Tom Waits & Eartha Kitt, Moscow Drug Club provide an intoxicating & intimate musical experience.
You are cordially invited to share a wry smile with us as you enter the darkly comic world of Moscow Drug Club…..this way please & mind the stairs!
"Transcendent Troubadours of Gypsy Latin & Swing"
"Absolute Knock Out Performance!"
"Evocative, Beautiful & Inspiring!"
"Best Music Entertainment We've Ever Seen!"
"Heady & Intoxicating"
Pandemic policies. This information will be updated as things change.
Sat 15 May: From Step 3 of the UK government's 'roadmap', which comes into force on Monday 17 May 2021, we are able to open to a public audience. For all events from 17 May, until further changes are announced:
The windows and doors of the venue will be open, allowing fresh air to be constantly moving through. This may mean that the ambient temperature is similar to outdoors, and audience members should dress accordingly.
All audiences will be seated in socially-distanced bubbles. Please stay seated as much as possible while inside the building.
Hand sanitiser will be available as well as soap and water in the toilets; please use these frequently.
Bar service at the Arts Centre is carried out by volunteers. If they are available at any event, they will take orders at your seat, and bring drinks to you.
All members of the audience must wear a facemask while indoors, except if medically exempt, or when eating or drinking. Our experience is that this is one of the things most important for making some (perhaps more vulnerable) members of the audience feel safe to attend concerts. Whatever your opinion of the efficacy of facemasks in preventing the spread of the virus, please help to reassure others, and showing that you're thinking of them, by complying with this.
There are posters inside the building showing the QR code that's connected to the NHS Track and Trace app – please use this. We will also keep a record of all ticket buyers for the required period, and pass this on to the NHS or Devon Public Health if requested.