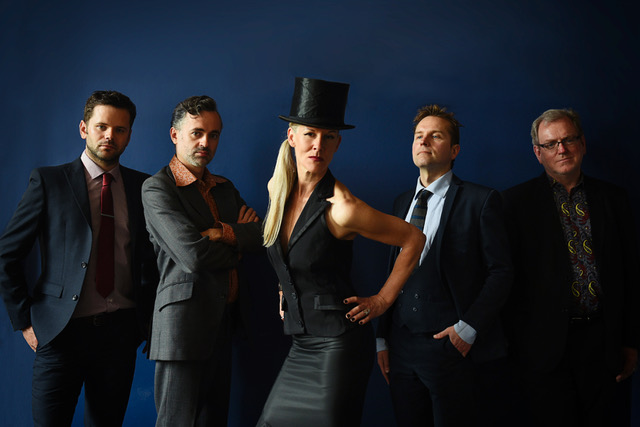 Date/Time
Friday 6 August 2021
7:30 pm - 10:00 pm
Categories Music
MOSCOW DRUG CLUB…
Is a curious musical place where certain elements of 1930's Berlin Cabaret, Hot Club de France, Nuevo Tango & Gypsy Campfire meet, have a few to drink and stagger arm in arm into the darkness of some eastern European cobbled street on a mission to find the bar where Django Reinhardt & Tom Waits are having an after hours jam with the local Tziganes.
Combining their original material with songs by the likes of Jaques Brel, Leonard Cohen, Tom Waits & Eartha Kitt, Moscow Drug Club provide an intoxicating & intimate musical experience.
You are cordially invited to share a wry smile with us as you enter the darkly comic world of Moscow Drug Club…..this way please & mind the stairs!
"Transcendent Troubadours of Gypsy Latin & Swing"
"Absolute Knock Out Performance!"
"Evocative, Beautiful & Inspiring!"
"Best Music Entertainment We've Ever Seen!"
"Heady & Intoxicating"
Pandemic policies. This information will be updated as things change.
Update: April 2022
Face masks: In the Main Hall, on the ground floor, these are recommended at all times, but are optional. Anyone who sits upstairs in the balcony MUST wear a face mask – with NO exceptions (not even those who are exempt). This is to allow people who are clinically vulnerable to have a place to sit where seats are naturally separated, so: (a) to provide a place for people who want to be as distanced as possible from others, and with anyone nearby wearing a mask; (b) as virus particles when airborne are generally heavier than air, this helps to mitigate the risk of transmission from people sitting in the balcony to audience members below.
The windows and doors of the venue will be open, allowing fresh air to be constantly moving through. Although we have heating, this might mean that the ambient temperature is a little cooler than some might like, and audience members should dress accordingly.
Please, if you can, take a Lateral Flow test before coming to the Arts Centre, and if this is positive, don't come. These tests aim to pick up anyone who is infectious at the moment of testing, so please take the test as late as possible on the same day before coming to the Arts Centre. If you test positive, a refund or transfer of your ticket to another event can be arranged, if you let us know before the start of the event, by emailing boxoffice@ashburtonarts.org.uk.