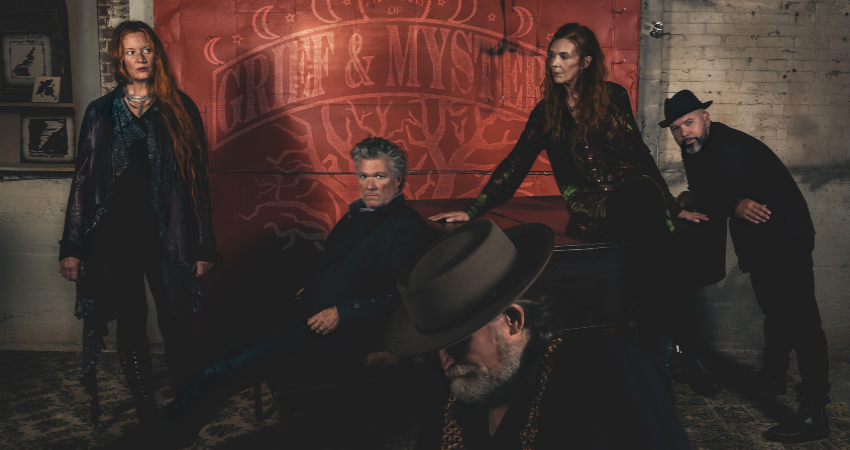 Date/Time
Wednesday 24 August 2022
7:30 pm - 10:30 pm
Categories Music
This event is now sold out. If you'd like to be put on the waiting list in case of any returns, please email boxoffice@ashburtonarts.org.uk and we'll let you know if any tickets become available.
Nights of Grief and Mystery – concerts for turbulent times, they say.
'They' are Harvard-educated author, storyteller, and cultural activist Stephen Jenkinson and Toronto-based singer-songwriter Gregory Hoskins. For this performance, this storyteller and singer will be joined by a band, for what they describe as a night which will be:
"Musical and grave and raucous and stilling.
Devoted to the ragged mysteries of being human, and so grief and endings of
all kinds appear. What would you call such a thing?
We called it Nights of Grief and Mystery.
The first 2 minutes of this interview gives a good insight into Stephen's approach to endings and grief:
"This rare collaboration arises out of Stephen's work over two decades working with dying people and their families. In his award-winning book "Die Wise: A Manifesto for Sanity and Soul' Stephen wonders deeply about grief, and dying ,and the great love of life.
"Gregory Hoskin's lyrics and voice tend to break and bind at the same time. His songs are steeped in the drama of living awake with one foot in the sorrow of it all and one foot in the beauty of it all.
"Part book reading ,part concert ,part poetry ,part lamtentation, part ribalry, part lifting the mortal veil and learning the mysteries there."
* See Access, Tickets & Finding Us for more about why there are three ticket prices, plus other useful info about coming to events at Ashburton Arts Centre.
NB – this is part of an international tour, with high costs, so the number of mid and low priced tickets is more limited than is usually the case. If this is important for you, please book early.