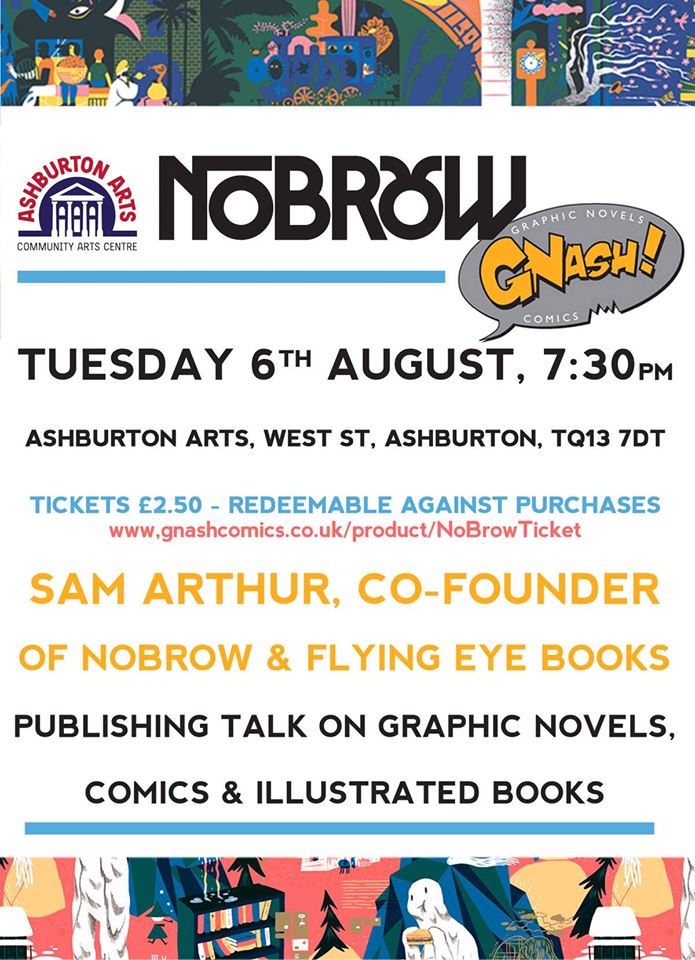 Date/Time
Tuesday 6 August 2019
7:30 pm - 9:00 pm
Categories Talk
Want to know more about the publishing world? Sam Mcarthur is co-founder of one of most successful publishing companies in UK. Nobrow press specialises in high quality Graphic novels and Children's books.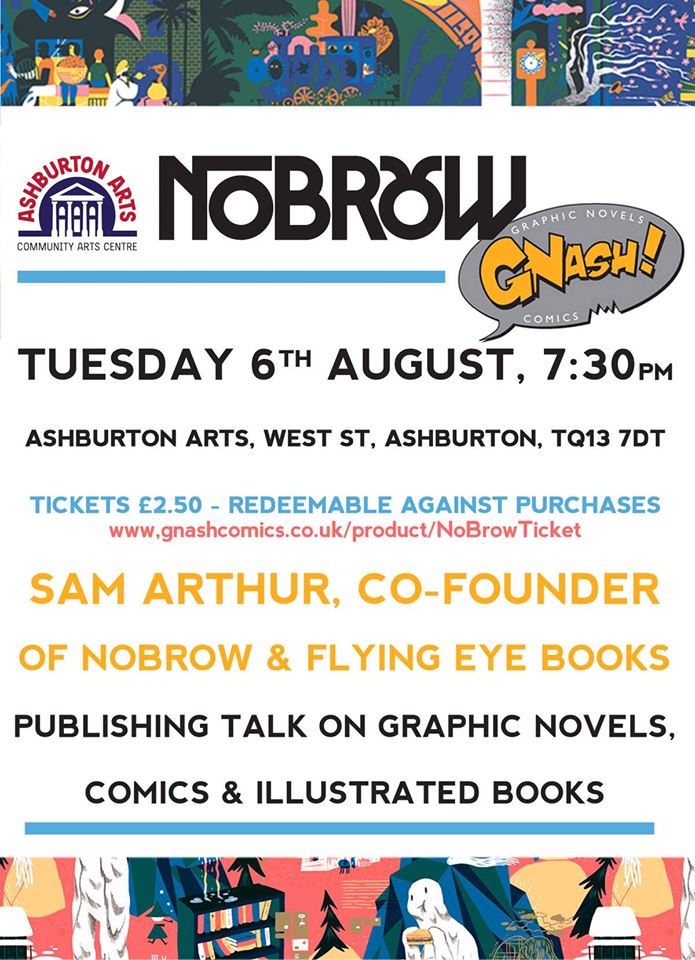 This is a very special event with Sam Arthur co founder of Nobrow Press.  Founded in October 2008 and dedicated to publishing " books that deserved to be printed" Nobrow Press is an amazing success story.
Nobrow utilises an idiosyncratic printing approach that allows the publisher to achieve a striking palette of colours in its books. In early 2012 it was announced that Nobrow was to work on the launch of a sister imprint, Flying Eye to focus on children's publishing.
The children's selection proved just as popular and in June 2016, it was announced by Netflix that they would be producing, an animated TV series for children based on Luke Pearson's acclaimed Hilda graphic novels published by Flying Eye.
Get your tickets here (price redeemable against the purchase of any Nobrow book)