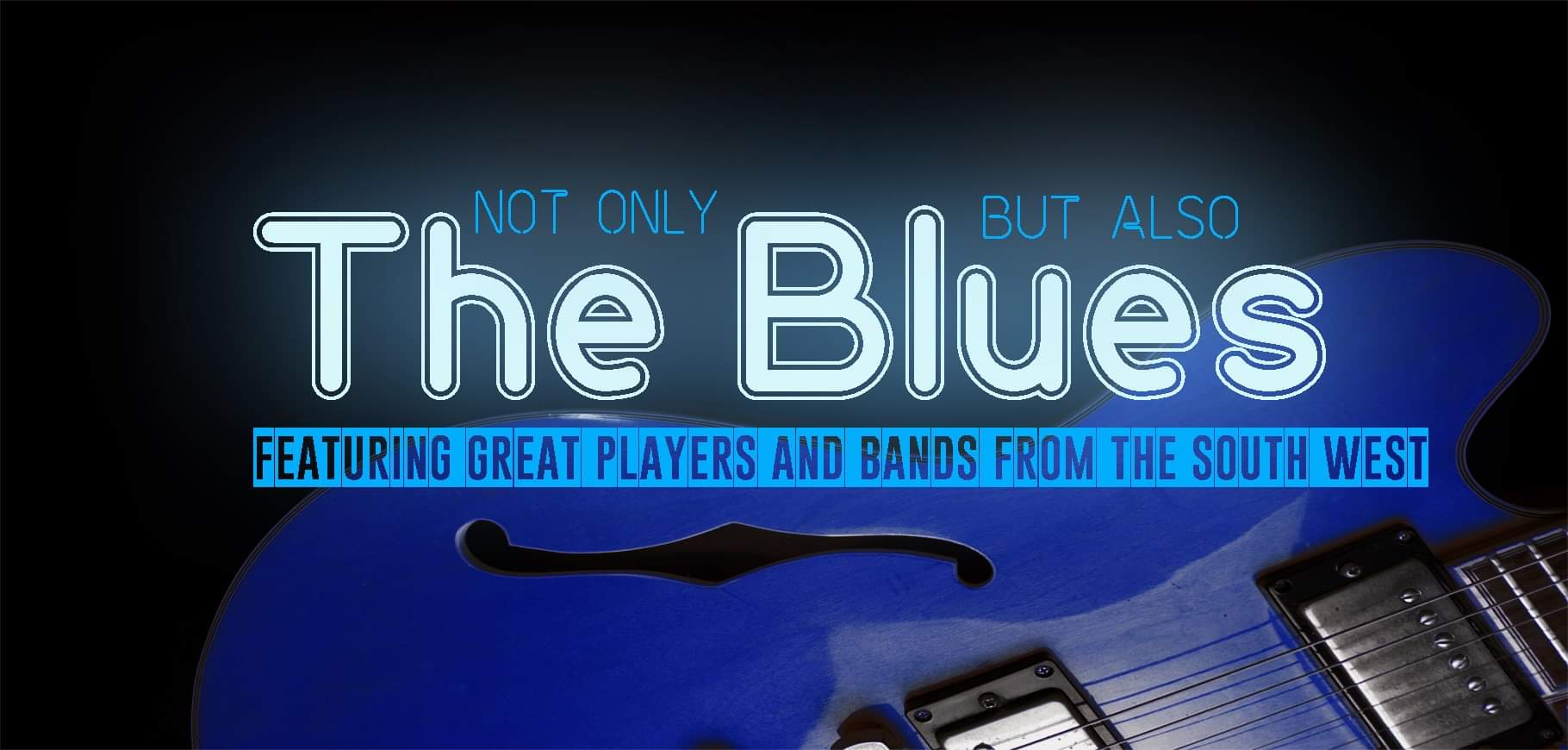 Date/Time
Monday 29 November 2021
7:30 pm - 11:00 pm
Categories Music
Doors and bar open 7pm – music starts 7.30pm prompt-ish!
On the last Monday of every month we feature artists based in the South West from the bluesier end of the musical spectrum. Contact organiser Mary Caffery (mary.caffrey49@gmail.com) if you're interested in playing or being part of the jam.
For November's session we have:
The last-Monday-of-the-monthly blues session at the Arts Centre hosted by Mary Caffrey and her house band, the Rhythm Doctors, this month featuring:
Rush Hour
Adam Sweet
Rush Hour brings you blues with the soul and groove to make you move. Four seasoned performers will take you on a journey from raw emotion to rockin' good times, with an eclectic mix of hidden gems.
More at rush-hour-band.co.uk
Adam Sweet
Independent blues rock guitarist and singer-songwriter Adam Sweet released his second studio album 'Sink or Swim' in September 2020. It marks Adam's evolution into a fully-fledged blues rock artist, cementing his own unique blend of blue-eyed blues and soulful southern rock. With honest tales of loss, longing, hope and strength in the face of adversity 'Sink or Swim' reflects the struggles we all face in these most uncertain and fragile times.
Adam's timeless sound has been strengthened on this record by new band members Ian Jennings on bass and Garry Kroll on drums. Recorded with producer Josiah J Manning at Momentum Studios, Plymouth, the album captures the raw energy and excitement of the band whilst always serving the richly detailed songwriting. With brooding ballads and rollicking rootsy rock 'Sink or Swim' will see him continue to carve out his own territory between classic rock, blues and Americana.
The new album has received extensive radio play spending two months in the Independent Blues Broadcasters Association Top 40 chart and was listed in the Top 3 Breakthrough Albums of 2020 by 'Get Ready To ROCK' and included in the Best Americana Albums of 2020 by Dutch music blogger 'Slim Chance'.
More at adamsweetmusic.com
====
It's been mentioned by some friendly neighbours that these blues nights are consistently louder than any of the other gigs at the Arts Centre – and last time there were a couple of complaints. As we have to keep the windows open during these Covid days, it's unavoidable that our neighbours can hear more of what happens on stage than they might like. So we've decided that after 10pm, we're going to keep the volume level right down, avoiding heavy bass and loud guitars, and leaving out the drums. We have lots of neighbours who live very nearby, and we'd like to keep everyone as happy as possible.
Rhythm Doctors
The house band ends the night with a jam session welcoming a guest or two to the stage. If you're interested in playing, please contact organiser Mary Caffery in advance on mary.caffrey49@gmail.com.
Pandemic policies. This information will be updated as things change.
Update: April 2022
Face masks: In the Main Hall, on the ground floor, these are recommended at all times, but are optional. Anyone who sits upstairs in the balcony MUST wear a face mask – with NO exceptions (not even those who are exempt). This is to allow people who are clinically vulnerable to have a place to sit where seats are naturally separated, so: (a) to provide a place for people who want to be as distanced as possible from others, and with anyone nearby wearing a mask; (b) as virus particles when airborne are generally heavier than air, this helps to mitigate the risk of transmission from people sitting in the balcony to audience members below.
The windows and doors of the venue will be open, allowing fresh air to be constantly moving through. Although we have heating, this might mean that the ambient temperature is a little cooler than some might like, and audience members should dress accordingly.
Please, if you can, take a Lateral Flow test before coming to the Arts Centre, and if this is positive, don't come. These tests aim to pick up anyone who is infectious at the moment of testing, so please take the test as late as possible on the same day before coming to the Arts Centre. If you test positive, a refund or transfer of your ticket to another event can be arranged, if you let us know before the start of the event, by emailing boxoffice@ashburtonarts.org.uk.