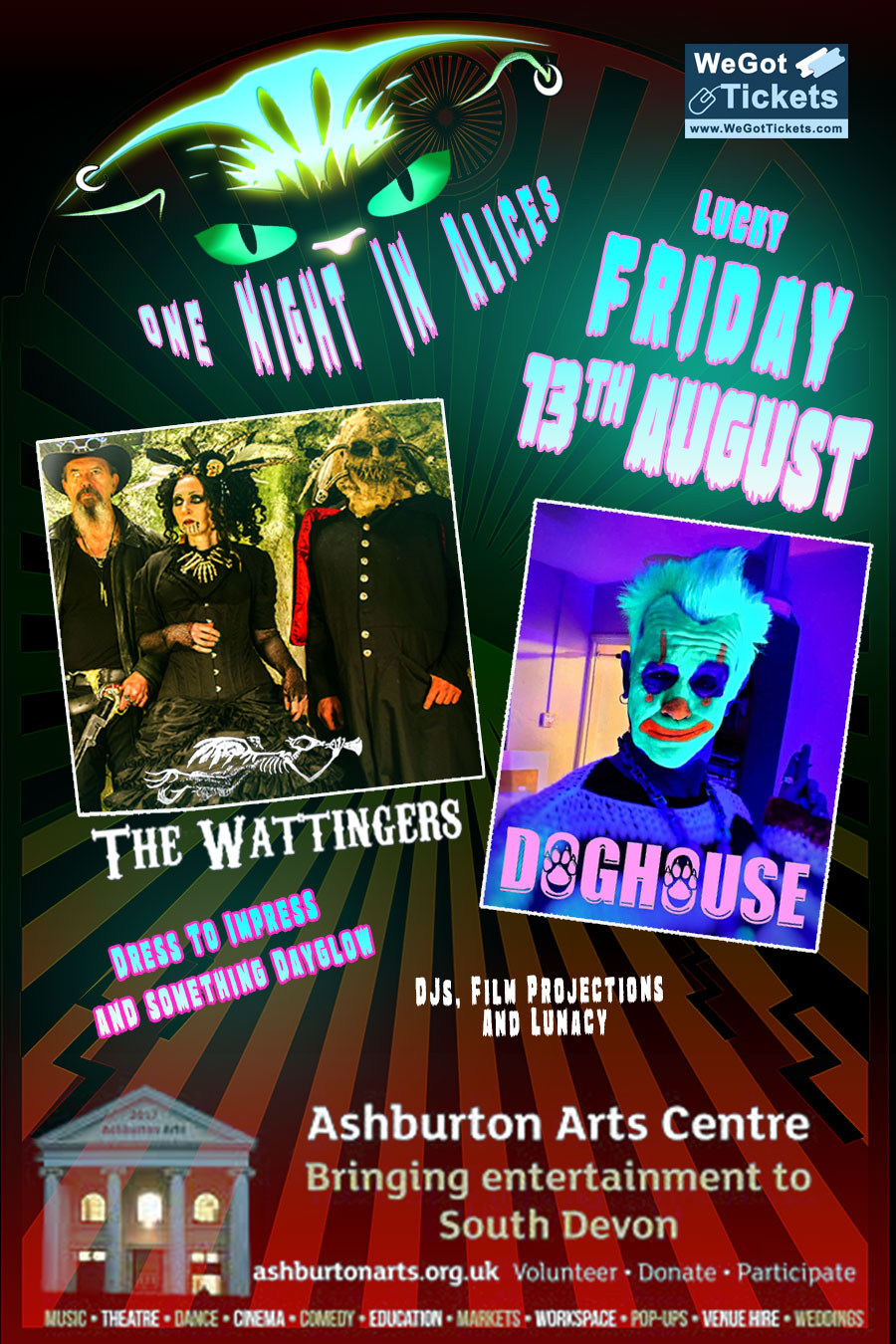 Date/Time
Friday 13 August 2021
7:30 pm - 10:00 pm
Categories Music
Alice's Tea Party writes:

"This is the debut night of what could become regular events. It's a mini extension of the grassroots festival Alice's Wicked Tea Party that is held in Dorset. These will be themed events and though not compulsory we like to encourage you to dress up and have fun as we bring to you some of the best bands and performers from across the country.
"Covering genres of Post-Punk, Glam, Electro, Rock, Blues and the Uncategorised. If you are looking for something different a little shocking or visually stunning then we invite you to venture down the Rabbit Hole."
The theme is DayGlo Wonderland
THE WATTINGERS

Ezekiel Wattinger brings his band from way out west where his kin are likely to gnaw on your bones if you fail to have a good time. Live they are a spectacle to behold with their blend of Steampunk Slaughterhouse Blues coupled with a black sense of humour of Gothic tales from the murderous Western Frontier.

https://www.facebook.com/thewattingers
DOGHOUSE:

Doghouse is the former frontman and a founding member of the infamous but legendary rave punk pranksters SICKNOTE. Doghouse continues his journey of madcap mayhem and big dancey beats of Electro Punk Clown Trash and now he brings his show to town.

https://www.facebook.com/jasondoghouse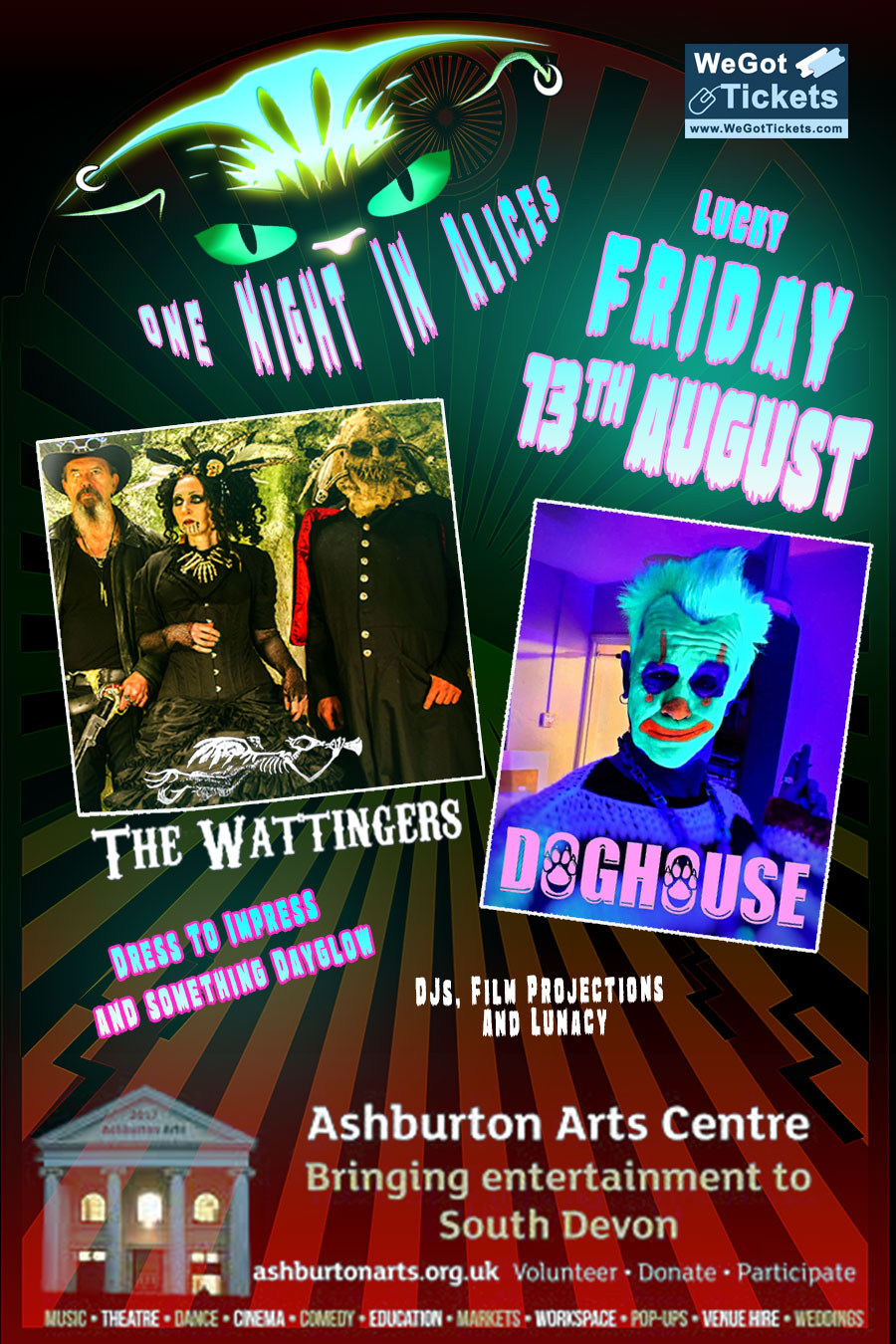 Pandemic policies. This information will be updated as things change.
Update: April 2022
Face masks: In the Main Hall, on the ground floor, these are recommended at all times, but are optional. Anyone who sits upstairs in the balcony MUST wear a face mask – with NO exceptions (not even those who are exempt). This is to allow people who are clinically vulnerable to have a place to sit where seats are naturally separated, so: (a) to provide a place for people who want to be as distanced as possible from others, and with anyone nearby wearing a mask; (b) as virus particles when airborne are generally heavier than air, this helps to mitigate the risk of transmission from people sitting in the balcony to audience members below.
The windows and doors of the venue will be open, allowing fresh air to be constantly moving through. Although we have heating, this might mean that the ambient temperature is a little cooler than some might like, and audience members should dress accordingly.
Please, if you can, take a Lateral Flow test before coming to the Arts Centre, and if this is positive, don't come. These tests aim to pick up anyone who is infectious at the moment of testing, so please take the test as late as possible on the same day before coming to the Arts Centre. If you test positive, a refund or transfer of your ticket to another event can be arranged, if you let us know before the start of the event, by emailing boxoffice@ashburtonarts.org.uk.