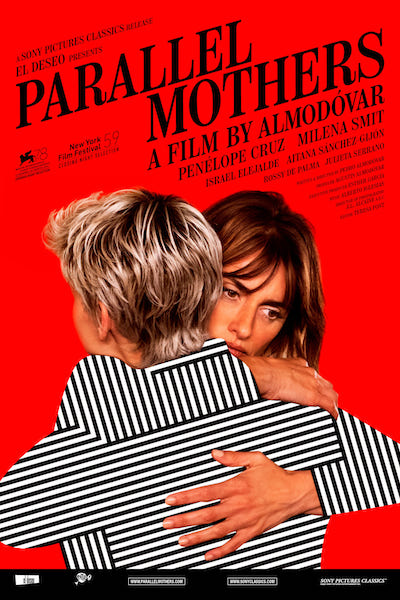 Date/Time
Friday 28 April 2023
7:30 pm - 9:45 pm
Categories Cinema
Book here now: £9 full price • £7 or £5 if you prefer – please pay what you can*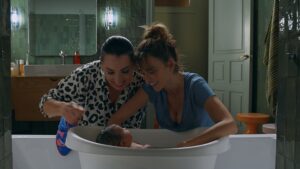 Two women, Janis and Ana, coincide in a hospital room where they are going to give birth. Both are single and became pregnant by accident. Janis, middle-aged, doesn't regret it and she is exultant. The other, Ana, an adolescent, is scared, repentant and traumatized.
Janis tries to encourage her while they move like sleepwalkers along the hospital corridors. The few words they exchange in these hours will create a very close link between the two, which by chance develops and complicates and changes their lives in a decisive way.
The story of intersecting mothers, whose lives come together with a spark that ignites this moving melodrama, audaciously draws a line between love, sex, the passionate courage of single mothers, and the unhealed wound of Spain's fascist past.
Director Pedro Almodóvar's 2022 movie  has the warmth and the flair of a picture from Hollywood's golden age and the whiplash twists and addictive sugar rush bumps of daytime soap.
As ever with Almodóvar, there are gorgeously designed interiors with fierce, thick blocks of Mondrian colour, huge closeups of the female leads and overhead shots of food preparation.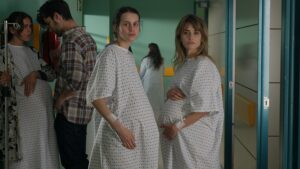 In Spanish with English subtitles.
"Almodovar delivers an emotional bubble of joy" ***** The Guardian
96% Tomatometer score at Rotten Tomatoes
Penelope Cruz…'has never been better.'  **** The Observer
Watch the trailer here:
This is part of the Tinners Moon Festival 2023. See ashburtonarts.org.uk/tinnersmoon2023 for more about all of the events. All tickets at wegottickets.com/tinnersmoon2023
* See Access, Tickets & Finding Us for more about why there are three ticket prices, plus other useful info about coming to events at Ashburton Arts Centre.