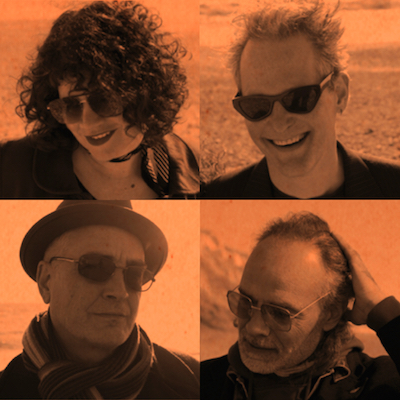 Date/Time
Wednesday 1 June 2022
7:30 pm - 9:30 pm
Categories Music
Book here now: £14 full price • £10 or £7 if you prefer*
"Rosie Brown and her band create a beguiling and intricate music, filmic, funky, full of startling emotions; wrapped in the honeyed delivery of three-part harmonies, the cool and understated precision of the guitars, haunting horn lines, and a rhythm section who stroll as old friends around a familiar ornate park.
"The band has a special ability to inhabit complex, vigorous music, but wear it lightly and with ease.

 The music draws on elements of country, 60s surf and jazz, and whispers in the familiar tones of nostalgia, sings openly of hopes and fears for the future. Songs with surfaces all light and shimmering, evocative of landscape, love, loss and the disappearance and reappearance of darkness and light.
Rosie Brown – vocals
Bernd Rest – guitar
Simon Russell – double bass
Paul May – drums
"The music of Rosie Brown weaves a wondrous spell. She is partnered by producer and co-writer Bernd Rest, whose neat guitar parts (along with Simon Russell's double bass, and the general air of trippiness) recall vintage John Martyn. Uniquely affecting sounds which unsettle as they seduce."   
* * * * MOJO
"

Elemental, sensual… conjures something evocative of Les Paul backed by Goldfrapp." 
* * * * Q MAGAZINE
* See Access, Tickets & Finding Us for more about why there are three ticket prices, plus other useful info about coming to events at Ashburton Arts Centre.