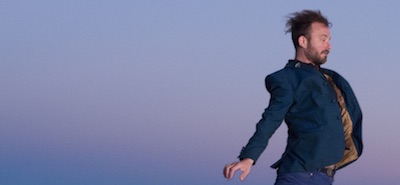 Date/Time
Friday 5 June 2020
8:00 pm - 9:30 pm
Categories Music
"A modern one man band full of hope, fury and joy" – Zig Zag
Sam Walker travels the world performing solo in a multi-instrumental set up. He has played to thousands of people, to audiences large and small in theatres, houses, gardens, streets, festivals and all the spaces in between — from Glastonbury to Buenos Aires, Montreal to Melbourne.
He falls through dreamscapes, imagined lands and different realities. Stumbling into rolling, dance floor rocking grooves and heart breaking soaring melody along the way. With songs full of new stories, tender twists and anthemic melody. His live shows are gaining a reputation for boundless energy, dynamic shifts and much multi-instrumentalism.
This year Sam was to be on the road throughout Europe with appearances at Glastonbury festival confirmed plus many more. Instead during lockdown he went on a "Tour to Nowhere" around his house, performing 33 different episodes. And now finally… A gig somewhere else!
Expect a multi instrumental, multi media evening in the beautiful Ashburton Arts Centre, brought to you at home using the best technology we can muster.
There's a ticket price to suit every pocket: £10 or £8 or £5 or £0  – please pay what you can afford; even if that's nothing at all, you're still very welcome. Whatever you can pay helps to support the artist and the Arts Centre.
To book, email boxoffice@ashburtonarts.org.uk and you'll be sent the payment details, and the link you need to join us on Friday evening. We'll be using Zoom, so you can be with us as a member of the audience, if you have a camera and the app installed (NB – only version 5 of Zoom works from 1 June: if you have an older one you need to update here). There'll also be a YouTube live link in case you have any problems watching on Zoom. 
"Brilliant" — Tom Robinson, BBC6 Music
"Sam Walker is a stunning artist" — Source Online