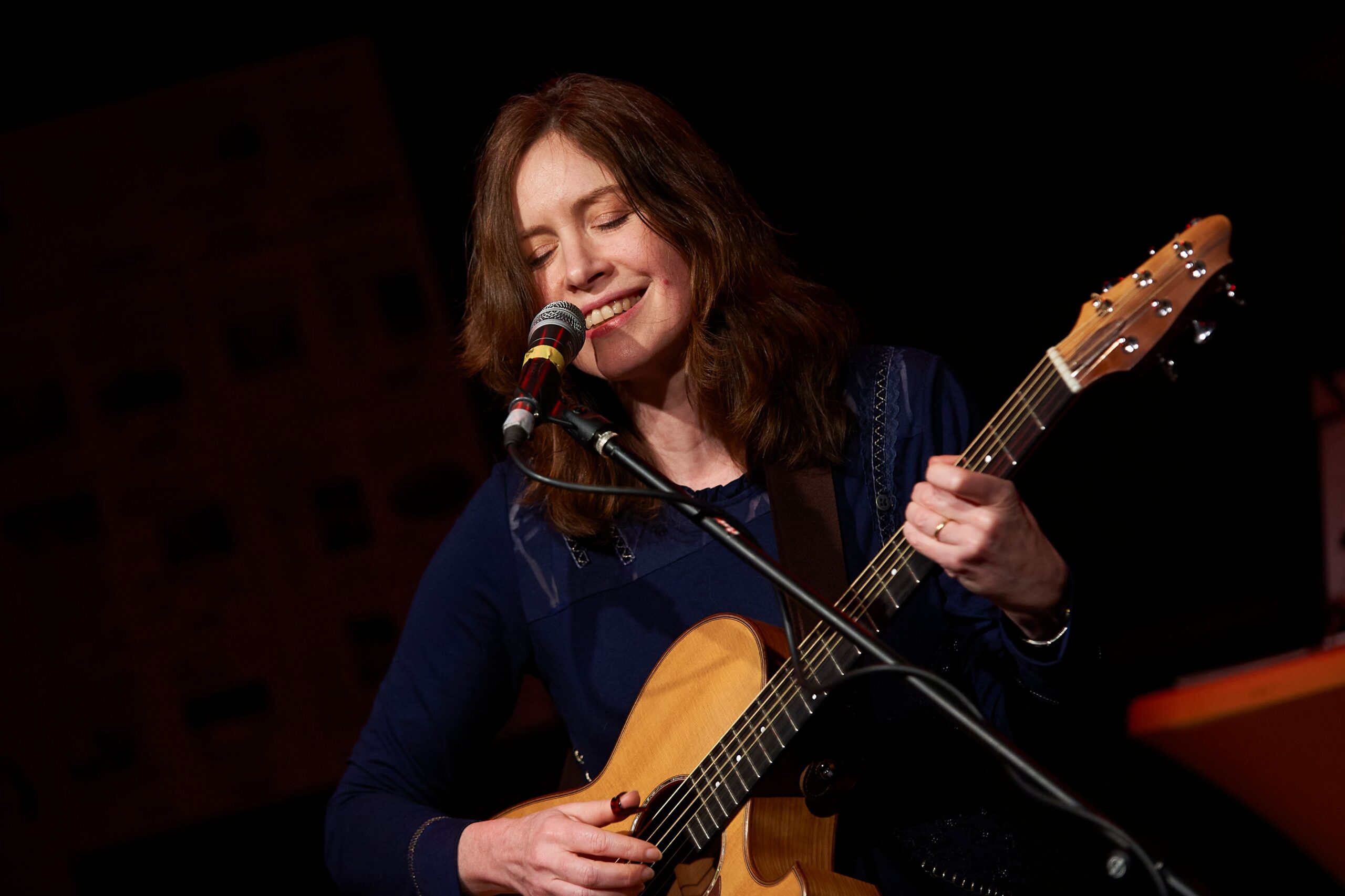 Date/Time
Tuesday 25 May 2021
7:30 pm - 10:00 pm
Categories Music
£13/£10/£6 – Get your tickets here
Her award-winning musicianship, distinctive chocolatey vocals and mastery of the songwriting craft have led reviewers to describe Sarah McQuaid as a "triple threat". Add to that a warm, charismatic stage presence, five critically acclaimed solo albums and a battery of instruments including acoustic and electric guitars, drum and piano — and you've got a one-woman powerhouse who defies categorisation because there simply isn't anyone else out there quite like her. Not to be missed!
"She reached parts other singers fail to do … There is emotion, beauty, passion and musically great arrangements and fab playing. It's a complete package. I loved the show and was very moved." —Rob Bozas, Bozas International (Publisher, Peter Gabriel/Real World)
"Captivating, unorthodox songwriting … layered satin vocals … enthralling, harrowing arrangements … a gateway into a true innovator's soul." —PopMatters
"I've attended hundreds of concerts of all kinds, and her subtle mastery onstage launches her straight into my fave shows ever." —Huffington Post
"A voice as thick and soft as fur." —Elmore Magazine
Doors open at 7:00. Start time 7:30.
Pandemic policies. This information will be updated as things change.
Sat 15 May: From Step 3 of the UK government's 'roadmap', which comes into force on Monday 17 May 2021, we are able to open to a public audience. For all events from 17 May, until further changes are announced:
The windows and doors of the venue will be open, allowing fresh air to be constantly moving through. This may mean that the ambient temperature is similar to outdoors, and audience members should dress accordingly.
All audiences will be seated in socially-distanced bubbles. Please stay seated as much as possible while inside the building.
Hand sanitiser will be available as well as soap and water in the toilets; please use these frequently.
Bar service at the Arts Centre is carried out by volunteers. If they are available at any event, they will take orders at your seat, and bring drinks to you.
All members of the audience must wear a facemask while indoors, except if medically exempt, or when eating or drinking. Our experience is that this is one of the things most important for making some (perhaps more vulnerable) members of the audience feel safe to attend concerts. Whatever your opinion of the efficacy of facemasks in preventing the spread of the virus, please help to reassure others, and showing that you're thinking of them, by complying with this.
There are posters inside the building showing the QR code that's connected to the NHS Track and Trace app – please use this. We will also keep a record of all ticket buyers for the required period, and pass this on to the NHS or Devon Public Health if requested.