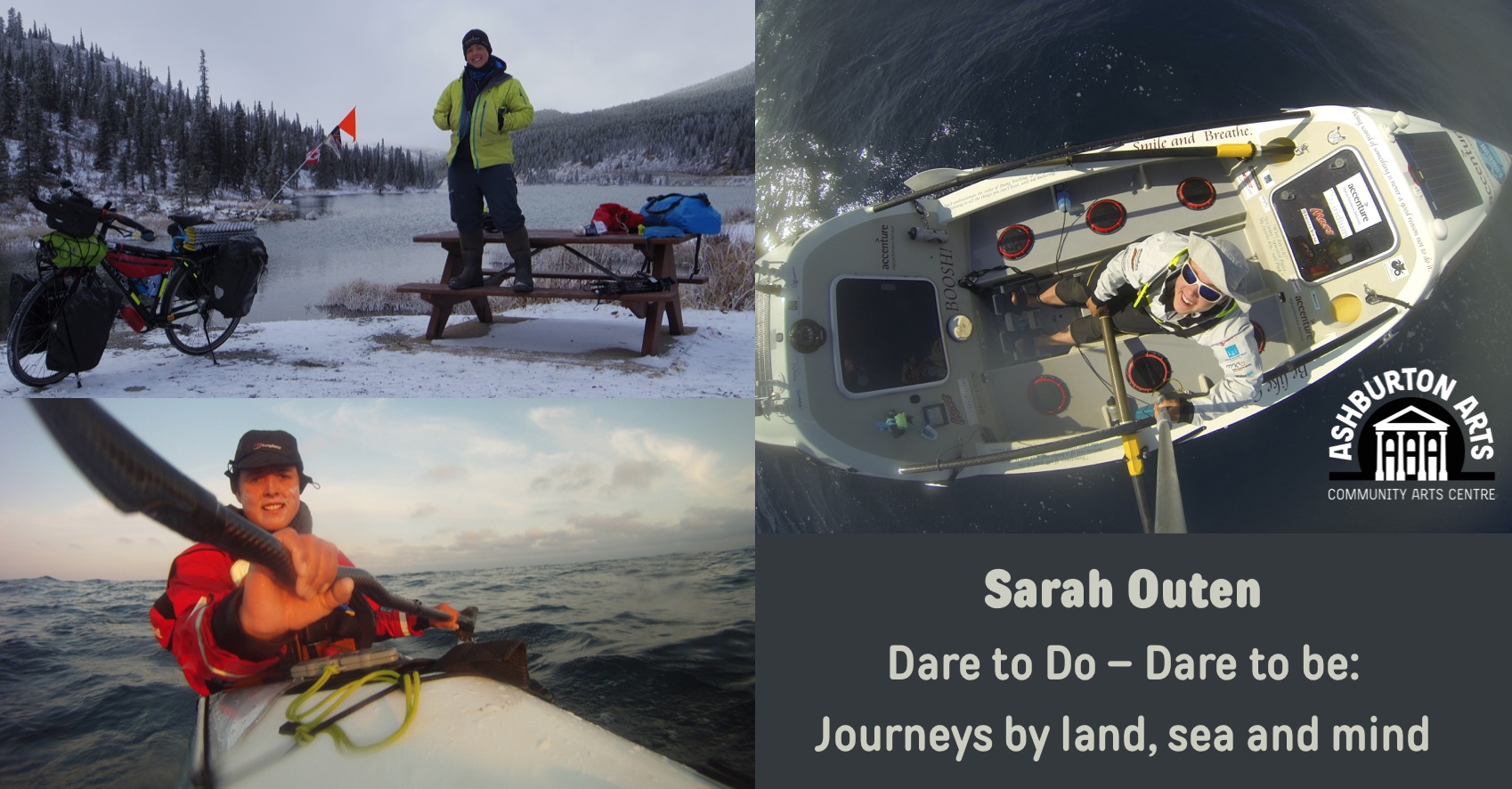 Date/Time
Thursday 29 October 2020
7:30 pm - 9:30 pm
Categories Talk
Between 2009 and 2015 Sarah Outen clocked nearly 30,000 human-powered miles across oceans in tiny rowing boats and kayaks and continents by bike. Sarah will be sharing tales and insight from her journeys – the physical, spiritual and emotional: of setting out, of carrying on and letting go. Of coming home while ever journeying, in the physical and metaphorical senses – of healing, transitioning, becoming.
Sarah is the author of Dare to Do and A Dip in the Ocean, two books about her record-breaking journeys. Sarah's expeditions have earned various honours—multiple Guinness World records, Order of the British Empire, and, in 2016, she was awarded the title of British Adventurer of the Year and an ESPN Newton Award.
This talk is being live streamed from Sarah's home. You can join us at home on Zoom or Youtube. You'll receive an email with the links you need to do this.
Tickets are £10 full price, or £5 if you need a cheaper one.