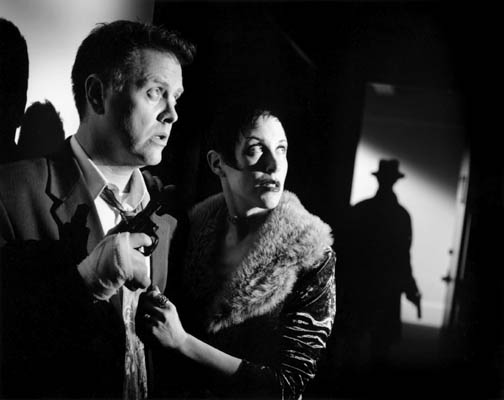 Date/Time
Tuesday 18 February 2020
7:30 pm - 10:00 pm
Categories Music
Ever been frustrated by bureaucracy?
Ever been daunted by official forms?
Ever needed a document in a hurry?
Ever had your life depend on it?
Join us in the waiting room of a consulate, where a rag tag group of applicants wait, day after day, for their ticket to leave a country in the throes of revolution. Meet the magician, who performs his tricks in a desperate attempt to jump the queue; meet Magda, whose husband is on the run from the secret police and whose child grows sicker by the day. In an immersive production, experience the absurdity and the tragedy as events unfold.
The Consul by Menotti, an opera first performed in 1950, could have been written for today. As borders go up and walls are built, it is a plea for humanity, for compassion and for freedom.
Audience reactions to a previous performance of The Consul by Staircase Opera:
"Fabulous evening. Searing and emotionally full bodied"
"This opera goes straight for the horrible reality of life for migrants and refugees across our disunited world. The human emotions from hope to despair that left us wrung out and weeping."
"This powerful and deeply moving piece was conceived, directed and performed to an amazing standard by all concerned and I thoroughly enjoyed my evening"
Price: £16 (full price); £8 (students/low waged); £5 children

Different prices are all for the same unreserved seats.
Tickets in advance from wegottickets.com/ashburtonarts (10% booking fee added) or in person from Rafikis (next door to the Arts Centre), Ashburton Information Centre and (usually) on the door.
To reserve a ticket, email boxoffice@ashburtonarts.org.uk
Doors and bar open 30 minutes before the advertised start time.
Accessibility: Venue has flat access from street. PA tickets available on request.
Wheelchair users, please get in touch with the box office in advance if possible.
Free parking after 6pm and all day Sunday in the Town Car Park behind the Town Hall, and in the Grey Matter compound on Chuley Road. More information and map.