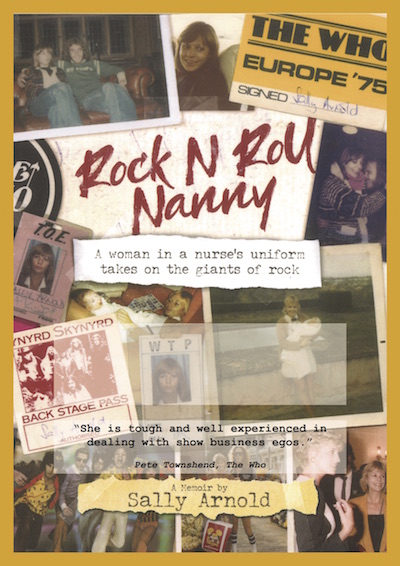 Date/Time
Saturday 7 January 2023
2:00 pm - 3:30 pm
Categories Talk
Book here now: £10 or £8 or £5 – you choose, please pay what you can
In 1971, Sally Arnold took a nannying job in Paris that transformed her life. Her charge was Mick Jagger's daughter Jade and soon she was running more than bath-time – she was working for the giants of rock as the first woman tour manager in the business.
What's it like to prepare Christmas lunch with Mick Jagger? To go clubbing at Tramp with The Who's crazy drummer Keith Moon? To deal with the WAGS in a band's entourage?
When Sally moved on to organising charity events, she had to manage other larger-than-life personalities including Billy Connolly and Rowan Atkinson. Sally also handled famous names from Princess Diana and the Duke of Edinburgh, to Mikhail Gorbachev and Poet Laureate Ted Hughes.
How did Sally survive in this world of rock and roll?
Her memoir describing all this and more has just been published. She was featured here in the Daily Telegraph in October 2022. Come see her in the flesh, hear more and ask your own questions.
"She is tough and well experienced in dealing with show business egos." Pete Townshend, The Who