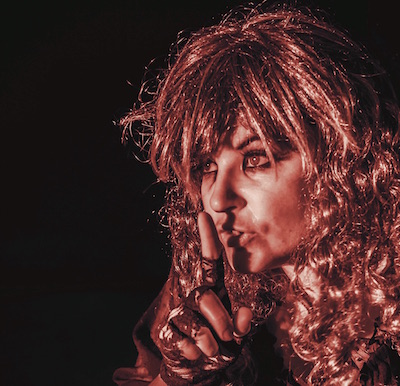 Date/Time
Wednesday 4 May 2022
7:30 pm - 9:30 pm
Categories Performances, shows, and events
Book here now: £14 full price • £10 or £7 if you prefer*
The Blood Tales is a one-woman performance created by Kate Joyner. It seeks to dispel the shame, taboo and disgust still prevalent towards women and their menstrual cycle globally, by transporting audiences into the mystical landscape of our moon time through the lens of its narrator: a wild, witty and daring witch who is not afraid to tell it how it is.
Using tales that have been banished, from a time before menstruation became a
taboo subject matter, The Blood Tales addresses and challenges thoughts and beliefs about menstrual blood to create a lasting imprint on the physiological, sociocultural, psychological, and cross-cultural aspects of the menstrual cycle, through a transformation from the outworn disgust and shame based narrative that lives inside a woman's body to one of empowerment and beauty through the cauldron of this deeply provocative, sensual and political, experimental performance.

"Re-mystifying the most misunderstood phenomena of a woman's body by telling the true tales about our Blood".
See Access, Tickets & Finding Us for more about why there are three ticket prices, plus other useful info about coming to events at Ashburton Arts Centre.