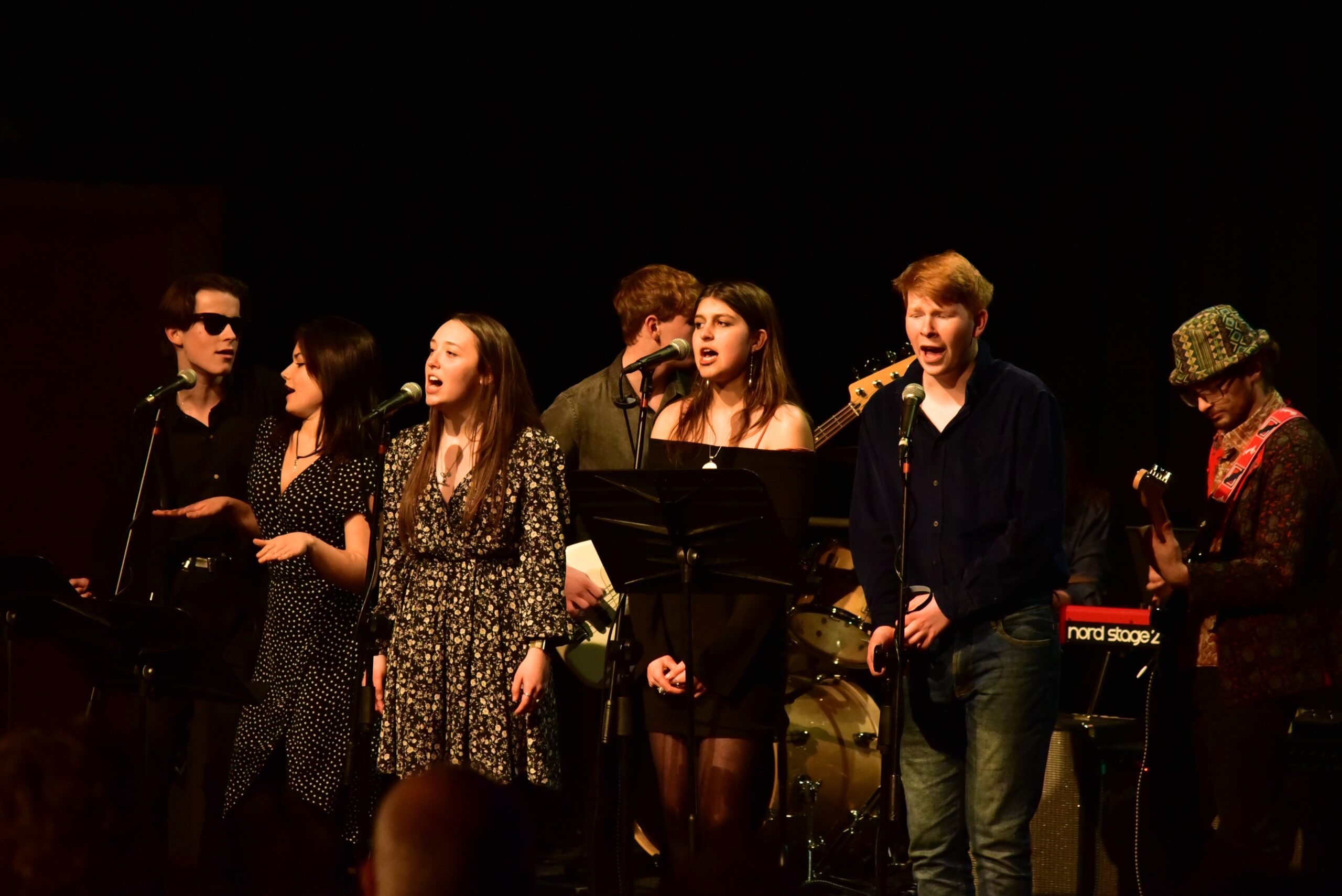 Date/Time
Saturday 6 May 2023
7:30 pm - 10:00 pm
Categories Music
Book here now: £10 full price • £8 or £5 if you prefer – please pay what you can*
The current cohort of local sixth-formers includes an extraordinary group of live performers who've been part of some great productions over the years.
As most of them prepare to head off into the big wide world, we're delighted to welcome them to the Arts Centre to send them on their way – though we hope they'll keep coming back!
Performing a wide range of songs from multiple genres, this group has prepared heartwarming ballads, and funky grooves to rock and roll classics. They are all incredible musicians: brilliant instrumentalists and superb singers whose shared love of music brought them together.
Each member brings their own style and flavour to the band, and there'll be some solos as well as everyone together on stage all at once! They say,  "We're here for the vibes and to have fun, and you will too!" And you certainly will!
==
This is part of the Tinners Moon Festival 2023. See ashburtonarts.org.uk/tinnersmoon2023 for more about all of the events. All tickets at wegottickets.com/tinnersmoon2023
Doors and bar open at 7pm
* We usually have three ticket prices – please pay what you can. If you can pay the full price, that's great. If choosing a cheaper ticket allows you to come to more things, then please do! Ticket receipts are split between the artists (it's usually their livelihood!) and the arts centre (keeps the place going). Except on the rare occasions when we have a sellout gig on our hands, it's always better to have someone here in the audience than an empty seat, so genuinely, please pay whatever you can.
See Access, Tickets & Finding Us for more about why there are three ticket prices, plus other useful info about coming to events at Ashburton Arts Centre: getting here, parking, loos, PA tickets, etc.