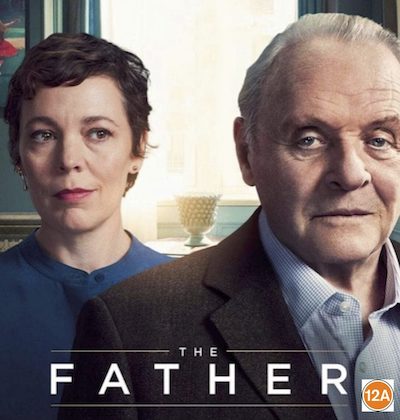 Date/Time
Friday 26 May 2023
7:30 pm - 10:00 pm
Categories Cinema
Book here now: £9 full price • £7or £5 if you prefer – please pay what you can*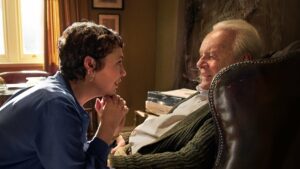 Anthony (Academy Award Winner, Anthony Hopkins) is 80, mischievous, living defiantly alone and rejecting the carers that his daughter, Anne (Academy Award and Golden Globe Winner, Olivia Colman), encouragingly introduces.
Yet help is also becoming a necessity for Anne; she can't make daily visits anymore and Anthony's grip on reality is unraveling.
As we experience the ebb and flow of his memory, how much of his own identity and past can Anthony cling to? How does Anne cope as she grieves the loss of her father, while he still lives and breathes before her?
THE FATHER warmly embraces real life, through loving reflection upon the vibrant human condition; heart-breaking and uncompromisingly poignant — a movie that nestles in the truth of our own lives.
98% Tomatometer at Rotten Tomatoes
"[Anthony Hopkins] is absolutely remarkable here. I read the screenplay, available online, out of curiosity, and what he brings to the words on the page is beyond and beyond and beyond. Hopkins has played King Lear (twice) but this is his real King Lear. " Deborah Ross in The Spectator
Hopkins gives a moving, Oscar-winning turn as a man with dementia in a film full of intelligent performances, disorienting time slips and powerful theatrical effects" Peter Bradshaw, The Guardian
* See Access, Tickets & Finding Us for more about why there are three ticket prices, plus other useful info about coming to events at Ashburton Arts Centre.